Can you paint composite decking or trex
At first, many homeowners were drawn to composite decking like Trex because of its enticing advantages over wooden decks in terms of rot resistance and upkeep. Constant exposure to sunlight resulted in the colour of the composite deck fading, which the homeowners promptly noticed. They started to speculate on whether or not it was even conceivable to paint a composite deck.
Staining or painting is an option for most Trex and composite decking. If you decide to paint, use a latex primer explicitly made for outdoor use and satin or semi-gloss finish. If staining is a must, look for a stain made of acrylic latex resistant to mildew and ultraviolet light.
This article/blog will tell you everything akin to painting and whatever you need to know to paint or stain your composite deck, including which composites may be painted, which method you should use, and how to get your patio ready. In addition, we provide you with some professional guidance. Now that everyone has arrived, the party can officially begin.
If you want to know weather you can paint over stain or not then read our post for detailed information.

Decking Material: Composite or Trex?
Composite decking is often made of both recycled wood and plastic. The raw components for some composite decking come from waste products from other industries. For example, Trex incorporates recycled plastics and sawdust. They state that 140,000 plastic bags are used for only 500 square feet of decking.
There are several varieties of composite decking, each with its advantages. Different types of composite decking require additional upkeep and painting methods, so it's worth taking a closer look at the production process.
The Extrusion of Composite Decking
Co-extruding is a process in which raw materials like wood and plastic are combined and then melted into a single product. After being pressed into a mould, the liquid solidifies into wooden planks. DuraLife composite decking is made with this method.
Lumberock also uses extrusion. On the other hand, their planks aren't mildew or mouldy as wood does because they're made entirely of plastic and inorganic elements.
Engineered lumber made from recycled materials
Decking can also be manufactured using compression moulding, which involves placing the materials in a mould and applying heat and pressure to form boards. Trex decking is produced via this method.
Decking made of solid PVC composite
All of the components of a TimberTech deck are made from PVC. Again, we have a product that is formed by compression. The strong PVC used in their construction makes these decks the longest-lasting type of composite decking available. Many people think AZEK is the most excellent blended decking option despite its high price.
Composite decking is resistant to mould, mildew, and decay regardless of how it's made. In addition, unlike a wooden deck, it is not susceptible to damage from insects such as termites.
The question is, how well-versed are you? When ivory billiard balls fell out of favour in the late 1800s, plastic moulding was invented to fill the void.
Is it possible to paint every composite deck?
Painting or staining a composite deck is a common practice. Several situations exist outside of this generalization.
TimberTech products cannot be returned for a refund if they have been painted. The PVC construction causes a lack of paint adhesion.
Trex states that the Transcend and Escapes models, which are more costly, cannot be painted.
Lumberock claims that paints and dyes won't stick to the boards effectively, leading to flaking and peeling.
Decking with a higher price tag should never fade or need repainting, so this should be kept in mind before painting the deck that it would be helpful to use a reasonable paint.
What do you recommend when deciding whether to stain or paint the deck?
Several factors determine whether or not the deck is painted or stained. Simple in use, the stain is the product to go for if that's what you're after. Being consistent allows for a single layer to be applied without the risk of pooling.
It would help if you primed your deck before painting it. Paint globs and lap marks can only be avoided with their thicker consistency. There's a chance that two coats will be needed to get full coverage.
Spending more time on something now will provide benefits later on. Stains need to be redone every 2–8 years, but a good coat of paint can endure for decades.
In addition, painting involves fewer upkeep duties. Decks that have been painted and properly sealed can withstand pressure washing, but decks that have been stained should not. If the painter wants to save their deck from rain and snow, an oil-based paint is a way to go. Use latex paint rather than acrylic paint to avoid colour fading from the sun.
Advantages of staining include fewer costs, a more natural appearance, and the ability to paint or change colours quickly. Staining over paint is daunting, even more so on composite decks.

It's essential to give your deck a good scrub before you seal or paint it.
The deck has to be free of mould, mildew, and filth before it can be stained or painted. You may use a cleaning made especially for composite decks, which you can buy, or use soap and water. Both spoonfuls of vinegar, as well as baking soda can be used to kill mould.
You may wash the trash away using a hose. Pressure washers should not be used at more than 3100 psi.
Use a soft bristle brush and soapy water to scrub each board clean.
Clean the deck thoroughly. This is necessary because composite board surfaces are susceptible to film formation when wet with dirty water. know if you can paint over wet wood or not in this guide.
Your deck is now clean, and you may move on to the next step unless it contains mould. The several subsequent actions are as follows:
Splash the mold with a solution made of two parts vinegar and one part water.
Wait 20 minutes after adding baking soda to the vinegar and water for the best results.
Use a bristle brush to remove the mold or mildew. Next, a second washdown of the deck is required.
Do not start painting your deck until the surface has completely dried.
What kinds of paints and stains have proven to be the most long-lasting throughout the years?
The stains that were developed specifically for use on composite decks are the most effective ones. It must be an acrylic latex stain that prevents mildew growth and is resistant to UV radiation.
When staining your deck, you should steer clear of utilizing solid colours whenever possible. Those who do not remove a film run the greater risk of having it peel off during the next several months. To prevent the formation of a film on the surface, use colours that are achieved using a stain that is either semi-transparent or semi-solid.
The first thing a painter needs to do if you want to paint something is to apply a primer made of exterior latex acrylic. Paint made by either Rustoleum or Valspar can be used to cover composite decking.
A Great Number of Suggestions Regarding Colours
In the interest of your project, some recommendations are made by specialists.
Examine what the forecast is predicting for the weather. The drying period of your paint or stain must be at least two hours long before it can be used.
It is not advisable to apply a coat of paint or stain to the boards as a finishing method in situations in which they will be exposed to direct sunlight. This is done in order to slow down the drying process of the coating.
Check that you are able to complete painting a whole board in a single session. Because of this, there won't be any unattractive lap markings left behind.
How can a composite deck give a second lease of life?
Before you start painting or staining your deck, you need to make sure that it is very clean. This will allow the painter to get the most satisfactory possible results. There will be instances when a thorough cleaning of the deck is the only thing that is required. When employing a high-pressure cleaner, the pressure mustn't exceed 3100 pounds per square inch (psi).
If basic cleaning is all that is required, it might not be worth purchasing a more powerful cleaning solution because the task at hand requires a simple cleaning. Trex offers Composite Deck Cleaner and Enhancer by Expert Chemical, which is a mixture that is lightly chlorinated and works its way deep into the fibres of composite decking. Trex encourages using this product because it works its way deep into the fibres of the composite decking.

Conclusion
You may restore the original appearance of older, worn composite decking by painting or staining it. This is an option if the decking has become faded. By carrying out this action, the deck will have its original look. Before determining whether to paint or stain, you should consider the amount of time and effort you are willing to invest in the procedure. After it has been painted, the deck cannot be stained anymore.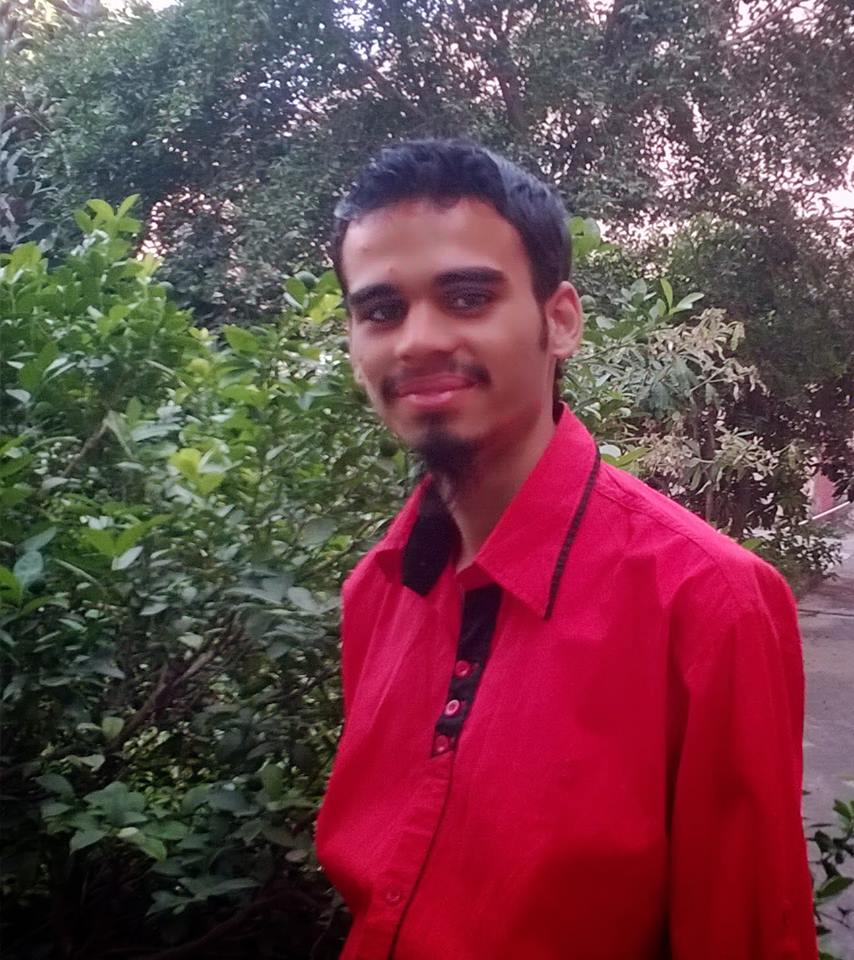 Being associated with art and craft field since decades as a hobbyist and life long learner has given me an opportunity to learn many new things related to art, craft, paints and pottery which i am trying to share with your guys on this website. I have expertise of being professional painter and potter for the last 20+ years
I have learned mind blowing cool tips and insights which makes me a person with ability to improvise and come up with creative ideas and solutions to make stunning and impeccable art pieces of all types which are adored by people across the globe on this website and other platform.