Art has no boundaries. Our own imagination is the only limit when we choose to ask ourselves, 'what is art?
Over the last few years, as the internet and social media have made traditional forms of art accessible to more and more people, it has also revived unconventional methods of expressing our creativity and brought them to the limelight. Body painting is one such unique art form that has regained popularity among youth.
We all know that body painting is not the latest art form. In fact, it can be argued to be a creative method used long before canvas art, and wall painting became famous. Almost every ancient culture has used body paint to symbolize important events of joy or grief.
Modern body paint artists have created contemporary twists in body painting and have also introduced new techniques into it. Although body painting has been used in many movies as well, there is a distinct difference between body painting and body makeup.
What is body paint?
Body painting is the art of using colors to create decorative designs and visual art on the human skin.
This special paint is not harmful or toxic to the body. Often makeup products and skin-friendly primers are added as a part of the body painting procedure to ensure the paint stays on for a long time despite the sweat, moisture, and dust.
These are long-lasting products that can easily be removed using a remover. Models are used for body painting required on their part to maintain excellent skin health, which often even includes using special dermatological products.

The history of body paint
The earliest reports of body painting can be dated back to the paleolithic time when ancestors used natural pigments to create designs on themselves. Search designs do sport a strong resemblance with the body paint still prevalent in indigenous tribes on their special days.
In ancient times, body painting was done during special religious festivals, coronation ceremonies, birthday parties, sacrificial rites, and even on criminals or captives before they faced punishment. Body painting deferred from ceremony to ceremony, and specific patterns resembled certain occasions.
To this date, middle and southeast Asia uses body painting during weddings and religious ceremonies, and many tribal societies include body paint during wartime on their soldiers.
Contemporary body painting art styles are done to add to one's beauty, take part in human rights protests, and symbolize the universality of art, only to name a few. Introducing new and advanced pigments has made it possible to create hyper-realistic and postmodernist art using body paint. Modern body paint is intriguing for most people. They are vibrant and always catch our attention.
Lately, although a relatively new form of art, this field has gained popularity, and there are many interesting job career opportunities as a body painter.
Why should your body paint? Every advantage of body paint ever
There are many advantages of choosing body painting as your field of specialization, which range beyond the simple natural calling you feel towards it.
It is a field highly in demand
Body painting is a field for which no professional degree exists. However, professional body painting has gained quite some popularity. With the rise of social media platforms based solely on visual content, more and more creators are finding a place in the world of visual content creation.
Multimedia as an art form is becoming accessible to more and more people. This is why in almost every niche, body painters are being employed to garner attention from the audience. Great artists are employed by world-class theatres and producers for actual movies.
Body painting is a versatile art form
Body painting has a great advantage over other painting forms. Instead of using a 2D platform to depict their concepts, a body painter has an actual human body for a canvas. They can work on bolder experimentation and use three-dimensional curves as their base.
This makes body painting open to all forms of creativity. Artists can come up with unique ideas and implement them flawlessly.

A great way to highlight important social issues
In recent years, body painting has become synonymous with using art to highlight social issues. From simple body painting like using flags and handprints on our body parts to complex depictions of the entire world view on a single human being, body painting is as holistic as it gets when it comes to organic and sustainable art forms.
Instead of considering this and unexpected commercialization for fine arts by companies and activists, body painters have actually embraced this identity and continue to consider an easier segway to showcasing in front of the world the issues that really matter to them.
It is now being used to teach anatomy in medicine
Recently it has been brought to attention that many doctors and professors in the medical field considered body painting a great method of teaching anatomy and forensics to students. Though people have already started using it, it has a few current limitations.
Texture paints are available, which makes creating highly detailed Art on the human body while keeping the three-dimensional nature of body painting alive not only possible but even easy to do. This way, diagrams from any anatomy book can be brought to life on the human skin.
More long-lasting than traditional makeup
Many people have replaced traditional makeup with body paint, which lasts longer and gives better coverage. Although, many people might agree that replacing makeup is not the objective of body painters.
However, professional makeup is in question, body paint lasts longer, and it is easier to work with body paint to give any person the desired structure. Amateur painters who want to use body paint to create unique makeup looks also find it a very rewarding experience.
Open to more experimentation than traditional makeup
Not only is body painting long-lasting and performs better, but it can also be used to experiment with art on the human skin in ways that traditional makeup cannot sustain. This is because body paint has such a variety of textures in which it is available.
It is also easier to mix with body paint than with makeup. Body paint gives detailed coverage. Compared to traditional makeup, the pigments in which body paint is available are endless. Body paint uses variations of traditional painting tools like clean brushes, making detailing much easier.
A relaxing and rejuvenating experience
If you are a beginner who has recently been introduced to body paint and you are astonished at how beautiful the experience is, you are absolutely correct. This painting process requires you to form human connections and get closer to your own body.
It is a relaxing experience even when you have just started out. Most people fall in love with body painting instantly. At present, body painting continues to be a hugely holistic and sustaining art form to exist.
A useful addition to theaters
Body painting has revolutionized the theatre industry. Don't get it twisted; body painting has consistently been used throughout history for theatre and stage entertainment. Much of what we understand as modern makeup standards have also originated on theatre stages.
However, the precision at which modern body painting artists work has given new life to the theatre world. Many such fantasy characters can now be depicted almost as if they are real. Body painting artists have increasing opportunities for theatre work today.

A step-by-step guide to body painting
Body painting is not a hard job. However, there are a few steps that can give you the results that you want. Here is how to paint your model without any mistakes.
Clean up and prep
Your model should be a person with great skin health for the best results. However, with proper preparation, it is possible to paint skin dealing with pigmentation or acne, as long as the model does not have any allergies from the consistency of paint used.
The model should not use any lotion or sunblock on their skin. They must clean their skin repeatedly and ensure they are hydrated from a few days prior.
The only thing applied on their skin before the painting process begins will be a special body paint primer or barrier spray. These prevent the creation of oils and sweat on the skin.
Make sure your model is comfortable
Creating the perfect setup and preparing your workplace for your craft is most important during a body painting session. Since your canvas is an actual person, you need to ensure they are mentally and physically comfortable while the process continues.
If required, wear a mask when you get close to your model. Ask them to sit comfortably and ensure the circulation of blood around their body is proper throughout the painting hours. Provide them with enough water and food while they sit and wait for your project to complete.
Using the correct tools
This is the part value that actually starts painting. Different kinds of body paint can be used on the body. Some work with a specific painting style, while others are ubiquitous. Similarly, some paints work on all skin types while others are created for a specific kind of skin.
Other paints work best when paired with a specific primer or barrier spray. The most popular body paint type is the water-activated solid body paint. These are water-based paints that can be wetted using a sponge.
There are also popular liquid body paints available in the market, which might be water or alcohol-based. Body paint brushes come in as many variations as paint brushes for the canvas. A softer set of firm brushes are used for face painting.
Using a setting spray
Most people who apply a lot of makeup will tell you that the setting is a genius product. In fact, it performs more suitably than a powder would. Setting spray is the best form of sealer to use after the paint has dried.
However, general settings pray will not make your painting waterproof or smudge-proof. It will definitely make your paint last longer. If you aim to get a waterproof or smart proof painting session that lasts throughout a long sweaty day, you should use alcohol-activated body paints. to know if you can use acrylics on your skin read this post to find out more about it.

Things to remember while body painting
A few important things beginners should know about body painting in general.
There are many different techniques
Body paint has as many technique variations as the traditional way of painting does. You can use sponges, brushes, or airbrushing to create your art.
Any person can be your model
As we have discussed, all body structures, skin structures, and skin tones perform equally well as body paint models. If your model has dermatological issues, you might be required to take some necessary measures.
Body painting can be a lengthy process
Most professional body painters state that a full body painting session can take up to 12 hours to complete. Anybody painting session, on average, is bound to take at least 4 hours.
You can become a body paint parlor artist
Many people approach body paint artists for personal projects every month. You can become a paid artist by setting up your own body paint parlor or offering home services.
Wrap Up
Body painting, this art form, is a significant way to express yourself. Often you will find your clients coming up with unique ideas that will baffle you with their creativity. Your love for body paint can easily become a lifetime passion if you let it flow. So, do not wait anymore. Just start doing it.

FAQs
Is Henna a body paint?
Henna is a body paint that takes 1 to 2 weeks to fade away completely from the model's body.
Is it possible to remove body paint?
Most modern body paints can be removed easily using a makeup remover, especially for body paints. However, more traditional body paints like Henna or the glitter body paint variation are a bit harder to clean off.
How much does body paint cost?
On average, you can expect each color to cost 10 USD to 15 USD for paints of decent quality.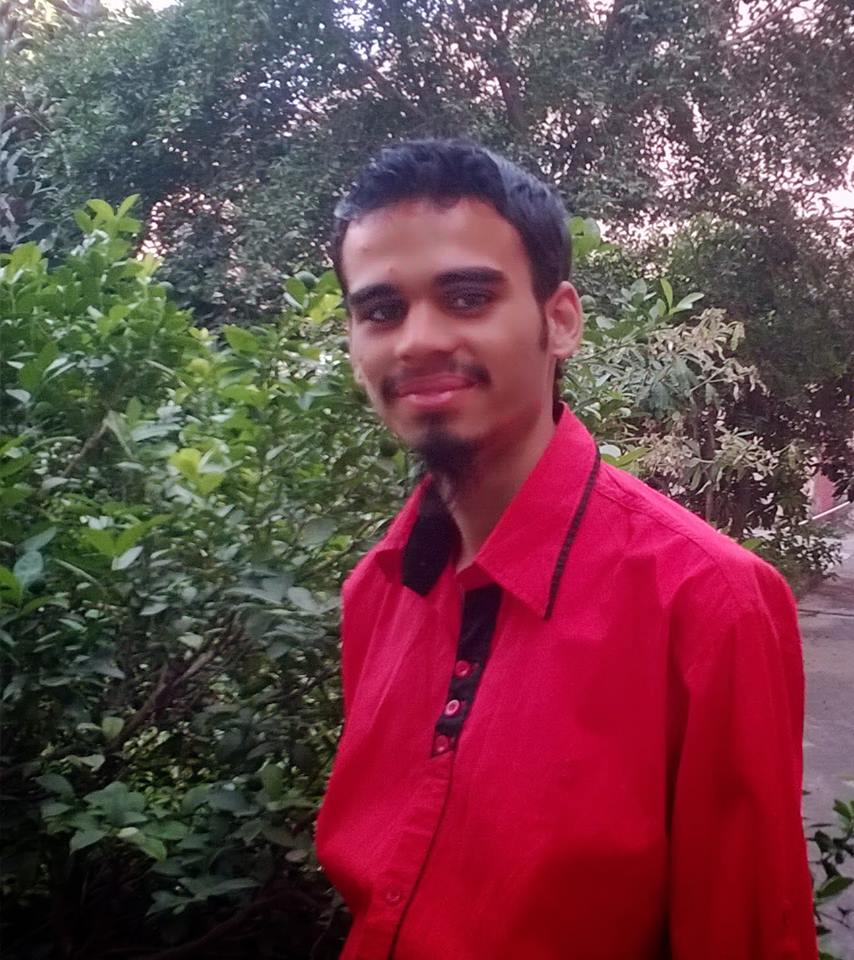 Being associated with art and craft field since decades as a hobbyist and life long learner has given me an opportunity to learn many new things related to art, craft, paints and pottery which i am trying to share with your guys on this website. I have expertise of being professional painter and potter for the last 20+ years
I have learned mind blowing cool tips and insights which makes me a person with ability to improvise and come up with creative ideas and solutions to make stunning and impeccable art pieces of all types which are adored by people across the globe on this website and other platform.