The doors add significant aesthetic value to your home. Give your door a new coat of paint or varnish to give it a whole new look.
A small interior door paint update can transform your home. A new coat of paint can fix a damaged or discolored finish. You can also use an accent color on the door to add personality. Plan to paint your doors last because they are your home's main entrances and exits. This will ensure that paint finishes do not get damaged and dry properly.
You may notice that the surface of your doors varies quite a lot. Some are completely flat, while others are paneled. Others have intricate molding. The way to paint these different door styles also differs.
Continue reading this blog on How to Paint Interior Doors for a simple step-by-step guide to get you started.
Type of Paint
Selecting the right paint for a paint finish is crucial. When choosing the paint, you should know what kind of finish is required.
Matte or flat paints– The least glossy finishes are the ones that require the fewest coats. They are not recommended because of their durability.
Be cautious: Flat and matte paints are susceptible to damage by thorough cleaning. They are best used in areas where there is little activity.
Eggshell Paints- Eggshell paints have a shinier appearance than matte paints. They are stronger than matte paints but are only used in low-traffic areas.
Satin Paints- It is easier to clean than an eggshell finish. These paints can be used where there is a lot of traffic, but they leave more brush strokes than matte or eggshell paints.
Semi-gloss paints– They are easy to clean and have a shiny, reflective finish. These are mildew-resistant and can be placed in areas with high moisture content, such as behind the toilet.
Gloss paints- Glossy Paints are the most durable and shinier paints. These paints are easy to clean and can withstand a good scrub. These are ideal for high-traffic areas, such as doors and cabinets.
Please note that they can cause imperfections if improperly handled and require good preparation.
Choose the right paintbrush
.
Investing in a quality paint brush will give you the best results. Inferior paintbrushes leave behind paint streaks and brush bristles.
There are many different sizes and types of brushes. Angled brushes can paint decorative surfaces, such as panel doors.
Paintbrushes:
Natural Bristle- These brushes are high-quality brushes designed for oil-based paints.
Synthetic Bristles- This brush is made of nylon or polyethylene and is primarily used for latex-based colors. Bristles may shed when using thicker paints.
Flagged Brush: The bristle tips of a flagged paintbrush are split. These brushes are used with latex because they can hold more paint. They also leave fewer paint streaks.
How to Paint a Door? A Step By Step Guide
Tools
Brush

Roller

Safety Gear

Saw horses
Materials
Drop sheets

Topcoat

Undercoat

Steps To Follow:
Step 1: Remove the door from the frame and prepare the surface
It is easiest to paint a front door by removing it from its frame. Using a screwdriver, remove all the hardware from the door, including the hinges, locks, and handles. You can now paint the door. Place it on sawhorses. You may need to sand an old door before painting lightly.
Step 2: Give the door an undercoat.
Be sure to stir the paint well before using it. Begin by applying an undercoat to the door's edges with a paintbrush. Fill a tray up with the undercoat, then run a roller over the grate of the tray two or three times. This will ensure that the paint is evenly distributed on the roller. Paint the door in a 'W-shaped' pattern. You will get an even paint coating if you do this.
Step 3: Remove your undercoat
You'll need to 'lay off' the paint you have painted for a beautiful finish. This can be done by rolling your roller from top to bottom, applying even pressure. You'll then need to wait until it dries.
Step 4: Give it a little sand.
After the door has dried, lightly sand it with fine-grade sandpaper. Wipe it to remove any dust.
Step 5: Apply the topcoat
The topcoat is applied using the same method as the undercoat. Roll the main surface with the roller and use a brush to go around the edge of the door. Do not forget to 'lay off' the topcoat for a beautiful finish.
Step 6: Reattach the door and paint the other side.
Once the first side has dried, flip it over and repeat the steps 1-5 for the second side. After it has dried, attach the door fittings again and hang the finished door on the frame.

How to Paint an Aluminum Door?
You can start with a painted aluminum door to give your house a fresh look. You can change the appearance of your house with a little patience and some work. Before you begin, keep in mind a few essential things. You can say goodbye to painting worries! Our easy-to-understand guide will help you achieve perfect results each time.
Step 1: Remove the door and hardware
There are several ways to remove an aluminum door. You can paint the aluminum door without using a saw. Instead, use a woodblock or a jackhammer.
Reuse your old frame. You can have a stylish new entrance for a very small price.
You'll first want to look at the contents of the door. If it's damaged, check if there are any marks. Maybe some of the hardware or backplates have been lost? You may find that some doors are protected by plastic film. However, you should still be careful.
Step 2: Clean the door with a degreaser
A well-lit space will reveal a neat and tidy entrance door in a flash. A good sweep is the key, and a dry towel is better than a wet sponge.
The best rule to follow is to sweep the door counterclockwise.

Another tip is to place a towel before the front door to absorb water.

The best results will be achieved by spraying vinegar on the affected area.

Consider a good scrubbing or sanding to remove any remaining stains. You'll be able to enjoy a shiny and clean door for many years.
Step 3: Remove any old paint
Removing old paint from aluminum doors can take a long time before painting them. It is important to use the correct tools and techniques and understand how the paint adheres to the door to remove all the old paint.
Before painting an aluminum front door, there are several ways to remove the paint. You may have to use either a chemical method or a mechanical one depending on the type and color of the paint. These methods include –
Chemical Paint Remover (Chemical method)

Baking Soda (Chemical method)

Vinegar (Chemical Method)

Steel Paint Scraper (Physical method)
Wear protective gear to remove paint from aluminum doors. Wear a mask, rubber gloves, and goggles. Use old clothes or newspapers to protect the floor.
Step 4: Sand down the door
You should reward yourself for your hard work before you paint the aluminum door.
Painting and sanding an aluminum door will allow the paint to adhere better. Wear protective goggles not to irritate your eyes. Before painting the aluminum door, finish sanding it and then apply primer. Adding a few more layers to smoothen out the surface may be necessary.
Step 5: Prime
Repainting an aluminum door is a simple way to transform it into art. You'll have to prime the door first. You'll need to use a high-quality primer for this.
You can choose between a primer spray or a primer brush. Or you can combine the two. You'll end up with a door that is sleeker, safer, and sexier. There are many options for painting your aluminum garage door. Do your research to find the best one that fits your budget. Follow the manufacturer's instructions when painting an aluminum garage door. Otherwise, you may set yourself up to fail.
Step 6: Apply your Paint
Follow these simple steps to paint an aluminum door to give it a new look.
You should then clean the roller cap after priming the door. If you want to use a paintbrush instead, it may leave unsightly streaks on your door. A mini roller will help you to achieve a smooth surface.
It's now time to paint an aluminum door. Use a primer of high quality. A good primer helps your paint to adhere better to your metal doors.
To reach inside the grooves:
Use an angled brush.

Paint in thin layers.

Allow each coat to dry before applying the next.
After the paint is dry, seal the door with two coats of the enamel sealer. After painting your aluminum door, you can use this method to protect it from fading or chipping. if you put wrong color paint on your aluminum door and want to remove it then read this post now for effective removal of paint.
Painting Primed Hollow Core Doors
Hollow core doors are mainly used for interior design. They consist of two thin layers on top of a hollow core. The veneer is used for the door's skin, while the hollow core can be made from plastic or paper honeycomb.
Hollow core doors have the advantage of being lightweight and inexpensive, but they are also easily damaged. As part of home renovations or damage repair, you can paint your Hollow Door. These are the steps to painting a hollow core.
Remove Hardware- Remove the hardware, including the knob and hinge. Remove the components to work without worrying about paint smearing the hardware.
Sanding- It's now time to sand your door. Sanding the door will give it a smooth and clean surface that you can paint over. Sandpaper or an electrical sander can be used to sand the door. Clean the dust after scrubbing the old paint with a damp cloth.
Repair the Cracks- Fill in any cracks and create a level base. With the help of a putty blade, use wood filler to fill any cracks or gaps.
Prime the Door- After the cracks have been repaired, it's time to paint the door. Prime the door first to prevent bleed-through from any stain. Primers are best for colors other than white.
The new color might not adhere well without priming. Prime the doors with a thick layer of primer that will block stains.
Painting the door- Paint the side first using an angled brush. Paint the flat surfaces using a roller. Always paint the door in the same direction with each stroke. This will ensure that the texture and color are uniform.
Is it Possible to Paint a Door without Unhinging It?
Do you have to remove the door to paint it properly?
It is possible to paint the door without removing it from its hinges, but it's recommended that you do so for best results. Masking tape should mask off the hinges and protect the door frame from paint. You can sand, prime, and paint the door without unhinging it.
It is still recommended that you unhinge the door before you paint it, but if this is not possible, you can still paint it. However, it will be a little more difficult.
Mask all parts of the door you do not want to paint. Masking tape is a great way to protect the parts of your door you don't want painted. This includes the door frame, door knob, and hinges.
After sanding the door, apply a primer according to instructions. The bottom of the door will be tricky to prime and sand. Paint the door with the hinges still in place. Cover the floor with plastic or paper so that paint drips don't fall on it.
Don't close your door until the primer or paint has dried!

Frequently Asked Questions
What Happens If You Don't Sand Before Painting?
You should sand your door before painting it. Otherwise, the paint will look uneven, not adhere easily, and may peel off.
Which is better to use- a roller or a paintbrush?
Paint rollers can cover large areas more quickly and uniformly than paintbrushes. You'll also need paintbrushes to cover the corners, edges, and curves on a door.
Is it better to paint a hollow-core door with a roller or a brush?
Using a roller on the flat surface and a brush at the corners and sides of hollow core interior doors is best.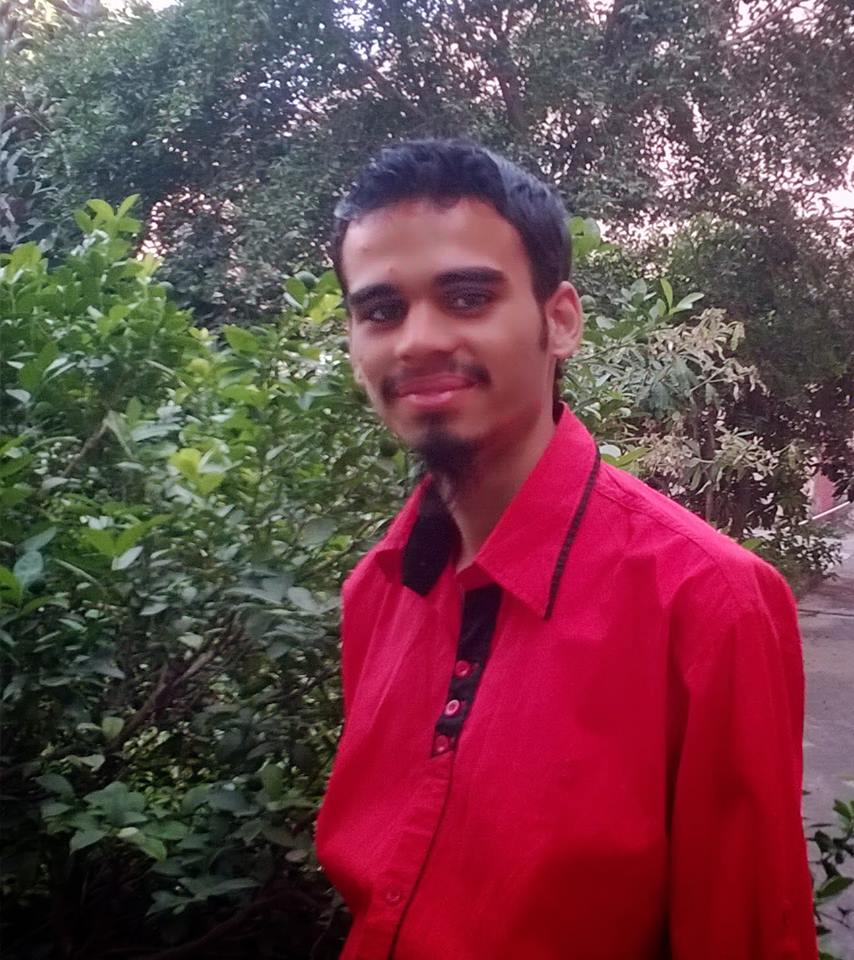 Being associated with art and craft field since decades as a hobbyist and life long learner has given me an opportunity to learn many new things related to art, craft, paints and pottery which i am trying to share with your guys on this website. I have expertise of being professional painter and potter for the last 20+ years
I have learned mind blowing cool tips and insights which makes me a person with ability to improvise and come up with creative ideas and solutions to make stunning and impeccable art pieces of all types which are adored by people across the globe on this website and other platform.