How to paint galvanized metal?
If you try to paint over galvanized metal you will see that the paint doesn't stick to the surface to its best. The layer of zinc which exist over the metal surface after galvanizing protects it from caution. Hence rejects the adhesive properties of paint.
However, there is a solution to this problem is painting over galvanized metal is what you are looking for. Having access to the right tools and following appropriate methods you can make one paint over galvanized metal. It will last a long time with ease.
What is Galvanized metal?
Galvanised metal is a metal coated with zinc on its surface after undergoing a special treatment called galvanization. The zinc completely covers the metal surface with a protective coating and giving it a shiny and attractive appearance. Galvanization protects the underlying metal from erosion, corrosion, and degradation.
And this can happen due to external atmospheric conditions such as extreme moisture, acid rain, and so on for a prolonged period of time. This prevents rust formation that would have otherwise weakened the entire structure of which the metal is a part.

Why paint is required over galvanized metal?
Although hot-dip galvanizing is cost-effective, corruption protective, and long-lasting by itself. Therefore, painting on galvanized metal can be done due to the following reasons.
The economic life of the metal structure can be increased.
The level of protection against extremely aggressive environments can be increased.
And aesthetics by changing the color or camouflaging the metal structure can become eye pleasing. you can choose glossy or satin finish or matte one which would appeal to your house overall aesthetics.
Basic steps in brief to paint galvanized metal
A quick glance at all the basic steps for painting a galvanized metal are given below-
Preparation of the galvanized metal
Generally, there are four distinct and recognized methods for pre-treating the surface. And that produces a good substrate for a paint coating. They are – sweep blasting, weathering, etch primers, and t wash.

Selection of a proper paint for galvanized metal
The paint which will be used should be specifically formulated for application on galvanized steel and is to be applied following the guidelines of the paint manufacturers' recommendations.
Applying coats of paint
Just as mentioned before this step should also be carried out following the manufacturer's instructions starting from drying rates, application time, and film thickness.
Is primer required over galvanized metal before painting?
The application of primer coats can be a part of the pre-treatment of any galvanized metal. However, this is not a must. It is always advantageous to put a timer of galvanized metal before applying the paint. Because it protects the metal surface and ensures long-lasting paint adhesion on it. There are several products available that do not need any chemical or mechanical pre-treatment before getting into this process.
Preparing the galvanized metal for painting 
The pre-treatment process of galvanized components works the best if carried out just after the galvanizing process. Because with the due course of time the metal surface may be subjected to contamination. The pre-treatment can be carried out later. But the surface needs to be cleaned properly to remove contaminants such as grease, oil, and dirt.
To produce a good substrate for a paint coating there mainly exist four methods for pre-treating the surface. They are
Etch primers
Etch primers are ideal for application on older and weathered galvanizing. they give little color change when compared to t wash that's why they are good for repainting work as it will blend the color without any much noticeable differences after repaint job.
T wash
This is the best pre-treatment method for galvanized metal which is still in use today. This is ideal for preparing steel surfaces that have undergone galvanization for painting especially when blasting is not an available option and weathering would be a time-consuming process. The metal surface is supposed to turn black or grey to indicate that the galvanized metal surface has been properly cleaned and is ready for primer/paint application.
T wash is an upgraded zinc phosphate solution having small amounts of copper salts. Upon application or dark grey or black discoloration will be visible on the sink surface. However, this should not be allowed to stay on a horizontal surface as it will remove maximum paint and adhesion. Excess T wash must be removed by water.
T washing is very economical to use. Where ideal for consumers as no specialist or professional is required for this entire process. As the thoroughly cleaned areas will turn black or grey one can easily identify the areas which have not been satisfactorily cleaned. Those areas must be brushed and treated again. This effective method of preparation of a metal surface before applying primer or paint leaves a rough surface for the paint to stick onto it.
Tip: which ever primer you choose to paint on your metal surface, make sure it has anti rusting properties as it will increase the life span of your painted surface which would save you money in long term.
How long should that wash be left on galvanized metal?
A considerable amount of time is required for the T wash to react and dry completely before applying the paint. Here it should be noted that T wash is only suitable for application on fresh and new galvanized metals. And should not be used on rusty or weathered metals. to paint rusty metal roof correctly read our guide before proceeding for best results from your paint job.
Research shows that the T-washed surfaces can have a resting period up to 30 days before painting. And still, a good paint result can be achieved. However, the period between pre-treatment and paint application should be reduced as much as possible to achieve the best results. White salt formed on the metal surface by the exposure to moisture after performing T wash. It can be easily removed by using a stiff brush.
Sweep blasting 
This is a method that is mechanical in nature of pre-treatment using copper slag and carborundum powder. These have a blast pressure of around 40 psi. This method ensures that a minimum amount of oxide is removed leaving the zinc surface slightly in a roughened condition. To avoid damage to the coating, extreme care is to be taken while carrying out the process of sweep blasting.
It is to be noted that the angular iron blasting grit should never be used. For achieving the best results, the distance between the nozzle to the workpiece and the most suitable angle of blasting needs to be figured out for all working surfaces on the galvanized metal piece.
Weathering 
Weathering works best and is most effective if being used on a galvanized surface that has been exposed to the atmosphere for more than six months. The surface is brushed to remove all loosely attached materials and to make sure that the bright zinc surface does not reappear again.
The workpiece is washed in hot detergent and then dipped in fresh and clean water. Before any paint is applied the surface must be fully dry. In environments having high chloride levels such as marine weathering should not be used as a method of surface preparation.
Which paints are suitable for application on galvanized metal? 
The selection of paint to be applied on galvanized metal will depend upon the service environment as well as the application process. The gradual decrease in the use of alkyd paints and chlorinated rubber, vinyl/vinyl copolymer systems, and high-build epoxy products are being utilized with classed reinforced epoxy.
This proves to be an effective option for more severe environments. Micaceous iron oxide(MIO) climbers are used in multi-coat systems and this proved to be very effective in giving improved adhesion.
For top coats, acrylic urethanes and two-pack polyurethane are commonly used as they offer color retention and good durability. To dispose off acrylics correctly without polluting environment after painting job you ought to look on our guide for the same.
Despite water-based products including polyurethanes being specified nowadays high build epoxy is still widely used. However, it is to be noted that they are less tolerant of improper treatment and their use could continue to grow because of the solvent emissions directive becoming more stringent.

Steps to paint galvanized metal by yourself 
Step 1
Vigorously wash the metal surface using a solution of hot water and soap/detergent
Step 2
That the surface of the metal dry and let it completely evaporate the moisture content on its surface for several hours or even a day if required
Step 3
Dip or wash the metal surface with a considerably weak solution of water and ammonia followed by drying the metal surface and letting the moisture content over its surface evaporate for several hours.
Step 4
Remove any protruding attachments such as knobs, handles, levers, and so on.
Step 5
File and sand the surface of the working metal which is to be painted thoroughly including all the dents and crevices.
Step 6
Use tank clothes for wiping the entire metal surface and removing all the metal dust that remains formed due to filing or sanding.
Step 7
As per the instructions of the manufacturer apply the primer. Paint the surface of the metal with linear strokes. It is best to work section by section and start at the top making your way downwards.
Step 8
Remove any drip/stains formed by the primer droplets as soon as they appear using a damp piece of cloth.
Step 9
Let the surface dry for several hours as required. Here it is very important to expose the working metal piece to the recommended environment as suggested by the manufacturer.
Step 10
Check the surface carefully and inspect every nook and corner to make sure that the working metal piece is well coated with the primer.
Step 11
Now we apply the metal paint. You should always start by reading the instructions and measures written on the container of the metal paint following the manufacturer's guidelines.
Step 12
Start applying the metal paint which should always be of the same brand as that of the primer.
Step 13
Just like the process of application of the primer the paint is to be applied over the metal surface using smooth forward and backward strokes starting from the top and going all the way what is the bottom.
Applying smooth brushing strokes at regular intervals ensures a smooth and uniform paint over the surface thereby giving clean and visually attractive aesthetics to the metal.
Step 14
Let it dry. In the appropriate environment as per the manufacturer's instructions and guidelines for several hours or a day.
Step 15
Check the surface of the metal very carefully to ensure that it is completely and uniformly coated with the paint that was applied to it.

FAQ
What type of paint to use on galvanized metal?
Most acrylic paints are supposed to adhere to the surface of a galvanized metal if the metal surface is thoroughly cleaned, followed by the removal of the layer of white rust that eventually develops on the metal surface with due course of time. However, applying any paint directly on the metal surface is not going to work as it will peel off after drying.
How to paint galvanized metal?
Carrying out the right steps in painting galvanized metal is a straightforward process.  It involves the preparation of the metal surface, selecting the primer and the paint to be applied on the metal surface followed by the application and drying of the paint. There are several processes for preparing the metal surface and making it ready for paint application. Some of them are T wash, Etch primers, Blasting, and Weathering.
How to paint metal to look galvanized?
Metal can be spray painted without any mistakes with different shades of metallic and nonmetallic colors in appropriate proportions to make them look galvanized. This can be done by applying a layer of gray spray paint. And followed by spraying the surface with metallic silver, white and black paint in appropriate proportions. Gel Stain can be used to brush over the piece for finishing.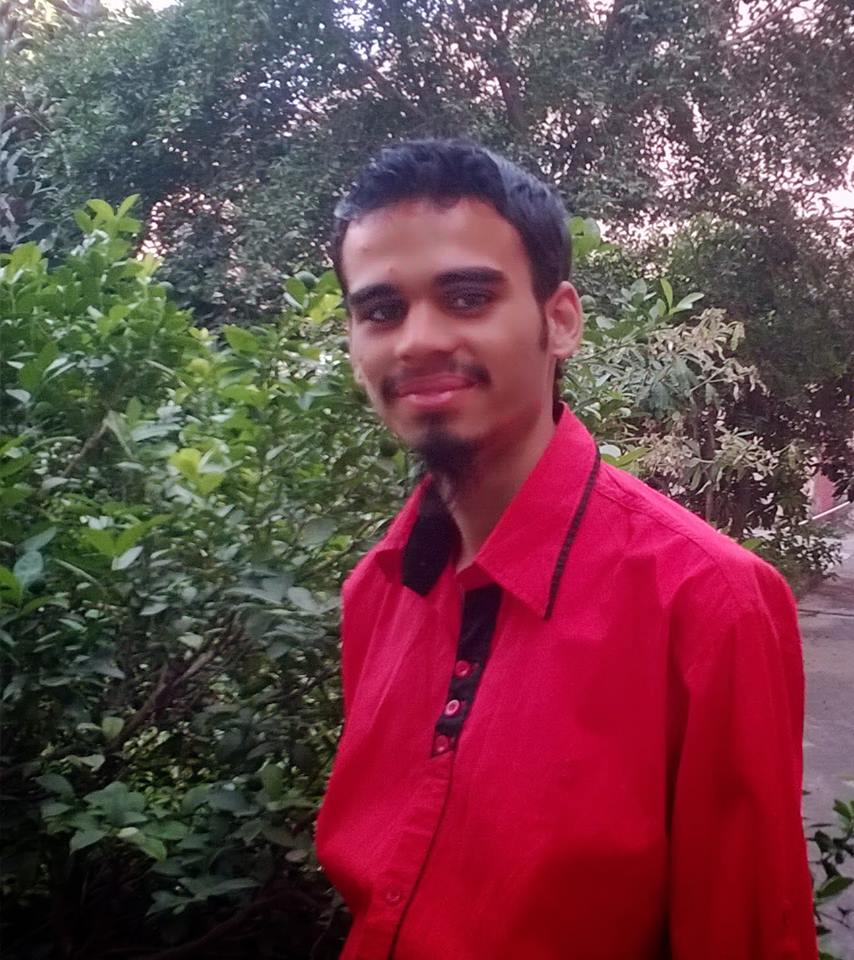 Being associated with art and craft field since decades as a hobbyist and life long learner has given me an opportunity to learn many new things related to art, craft, paints and pottery which i am trying to share with your guys on this website. I have expertise of being professional painter and potter for the last 20+ years
I have learned mind blowing cool tips and insights which makes me a person with ability to improvise and come up with creative ideas and solutions to make stunning and impeccable art pieces of all types which are adored by people across the globe on this website and other platform.