Do you also love these stylish wooden artworks at your friend's or relatives' houses? Have you wished for the perfect Self-made home décor on your wooden panel? You are right if you love painting, and watercolor is your favorite coloring weapon.
In this article, we will help you learn how to do watercolor painting on your wooden panel and paint the ideal home decorating item for yourself or even for gifting purposes.
Keep reading this article to know more about how you can do it and preserve it in the long run.
Using watercolors on paper and wood are two different concepts. Painting on paper with watercolor has a different effect than the same on wood.
It would help if you remembered that wood is a porous material, which might have some absorption tissues. Thus when you are finalizing the piece of wood, if you don't want to highlight the natural grain and texture of the wood, you must be done with certain additional preparations before you start with the watercolor paints to draw on this surface.

Continue reading to have whole ideas about what preparations you need to take before you get your hands on the colors!
Before we start, you need to know that different watercolor paints are made differently. Most watercolors we get in the market are made of Arabic gum. It is a binding agent and contains pigments that get activated when they come in contact with water.
At times the binding agent is not gum Arabic but linseed oil. So when buying watercolors, you need to check what you are buying. However, both binding agents work perfectly on wood. So purchasing either of the two won't create any difference.
Why do people use wood?
Are you curious why artists use and love wood so much despite the existence of so many art books and other canvases to paint on? The reasons are very simple :
Easy to Get Our Hands On
Firstly, they are unique and easy to color.
Fascinating
Artists are super fascinated by the wood's textured surface, making them more appealing.
Get A New Work of Art
The wood grains that you see on the surface of the store-purchased or locally cut wood are stunning. And it gives the artwork a new dimension.
Unique textures
Lastly, though there are hundreds of options available to paint, wood is one such piece of canvas that stands out from everything, making it unique!
Preparation to do before painting
Remember, if you are not purchasing it from the store, you cannot just stab and cut a piece of wood and start painting on it. Under such circumstances, you might not be getting your desired result. You need to have certain layers of preparations before actually painting on a piece of wood.
Some stages include preparation, then painting, and preservation when painting on a wooden surface. If you wish to own your masterpiece, you need to follow all these steps properly.
Sanding – Priming the wooden surface
If you're using a piece of wood, you haven't purchased from your local seller or any online art retailer. You need to first prepare the rough surface of the wood for watercolor paints to complement each other and work well.
Thus, The first step of preparations that you need to do before coloring your wooden piece is to flatten the surface of the wood to achieve a more finished material that will allow the watercolor pigments to pop up brightly and look better.
The flat surface will make the painting look much more appealing. So to attain a flat surface, you will need fine grit sandpaper to Clean and smoothen the wooden surface to prepare it for the final painting.
However, before you even proceed with the sanding, ensure that your wood is clean, so wash it, let it dry, and then move on with the sanding process.
Since it is a tough job to frame wood, you can also use the idea of sanding Only the center area of the wood so that you would draw only on the center, and the sides of the material are used as the frame.
While you are in the sanding process, ensure you are doing it in a well-ventilated environment. Especially since you are using fine-grit sandpaper, there is a high chance that the particles will fly in the air, get into your eyes and respiratory system, and cause irritation.
Therefore While you are doing the sanding process, we suggest you have your mask, gloves, and protective eyeglasses on so that not even the very minutest particles get into your eyes or you don't get hurt throughout the process.
Applying Primer – Prime the flat surface
Do you know what wood primers are used for? And just in case you don't, primers used for wood usually provide an undercoat of the preparatory coat that we put on the would primers are usually most often put before we use colors on the wooden surface.
Primers help to protect the wooden surface so that it lasts longer and the colors don't fade away with time.
Thus we can say that using the primer helps to increase the durability, ensures that the paint sits better on the surface of the wood, and protects the wooden surface when the coloring is done.
Once you have done sanding on your wood, you will see a lot of particles left out on the piece of wood. It might not be a great idea if you start painting on your word immediately without dusting it off. It might have adverse effects.
So to have a proper grip, take a damp cloth and wipe down all the dust particles you see on your wooden surface. You can also use compressed air bottles to wipe away the dust. Let the wooden panel dry before you proceed with the primer on it.
In the case of the wooden base, the best primer to use with watercolors is to go for a shimmery golden colored, 'iridescent gold' one that will perfectly fit with the natural shade of wood.
You do not need to unnecessarily use a large amount of primer to protect your surface, as a small amount could also do enough.
More about Gesso
Gesso is one of the best primers used by artists of all painting mediums worldwide. It is one of such primers which allows you to paint on almost any medium.
Gesso is one of your top primer choices if you want to get something affordable and easy to use. It is made of acrylic, and artists are much fond of it. Before directly painting with watercolor, artists prefer to have a layer of Gesso on the solid wooden board.
If you have ever tried doing oil painting without actually preparing your canvas, it is the moment you are going to realize how your paint gets absorbed into the canvas. You are unable to attain the desired result without a primer.
Nearly all the canvases we buy online, or in-store shops are prepared with some other types of primer. And just in case, if you're going for a piece of wood that you haven't purchased but cut out of a tree, you need to ensure that you prime it properly before you put the paintbrush on it.
Gesso helps harden the surface as well as you can save money as, in such cases, less paint will be absorbed into the fabric, and you won't have to use much of your paint.
An important fact about Gesso is that it does not turn yellow. However, if you want to apply more than one layer of it, you must do proper sanding before using it. It is a must, without missing. For oil paints and acrylic, Gesso is the most preferred choice by artists.
But are you wondering how it is related to watercolor painting on wood?
Gusso, just like in the case of the canvas when used for oil paintings, will save you from the wastage of watercolor on wood. But here's the miss! – You might lose the grain look of the wood which you want. So now? Would you paint on a white surface?
When using Gesso on your sandpaper-prepped wood panel, if you aimed to paint on that same plane white surface, then wouldn't you have drawn on your watercolor paper despite choosing wood and doing so many preparations?
But still, do you know why multiple artists refer to Gesso? It is because when you use very, very little Gesso on your artwork coating, a little bit of grain would still be visible through the surface. Also, to get a little more grain level, you can have a little sanding with your fine grit sandpaper on the Gesso.
Varnishing
After you finish the watercolor, the final step is to Varnish it well. No one would want so much labor to be worthless.
Your hard work will not last long if you don't properly do the varnishing. Varnishing is usually done to protect the wooden artwork from destroying due to humidity in the long run. When drawing with watercolors, it is preferred that you do the clear coat spray and finish it off with the varnish sealing.
You can even use glass to protect your word if it is in case it is not too thick.
Usually, when it is a piece of paper on which the work is being done, people never varnish it. It is more often than most presented by putting it behind a shiny transparent plate of glass.
But since wood is not as thin as a piece of paper to be presented behind a plain plate of glass, you need to ensure that it lasts longer and that you can preserve it for years, even if you live in an area of high humidity. Thus to ensure that you need to have a top layer of Varnish.
Another thing you need to remember while using Varnish is to ensure that the Varnish won't get yellow over time. It is a major concern among artists who use watercolor on the piece of wood to paint.
The yellowish effect makes it look pale, washed out, and much less vibrant over time. Your paint will thus no longer have the new beautiful look it once had. And we know that no one wants to!

Effects that you may try for watercolor paint on wood
Ombre effect
Ombre is one of the favorite effects of many artists. It is one of the easiest blending techniques for seeing different colors. It is one of the easiest to achieve effects. To do so, use a brush, apply water on the entire wood surface, and then add paint. Mix both of them using the technique, and you are done!
Blending
It is probably the most used technique. Use lighter and darker shades of one color to have a great look. However, you can use any different shades and blend them before they start drying up.
Conclusion
Now that you have a broad idea about preparing your wood, it lasts for a long time. We suppose you won't again face such problems.
Now you can make your favorite wooden piece of artwork and save a lot of money. You would otherwise have to buy it at double the price.
We hope that you found our article helpful. If so, share it with your friends and family so they don't waste their money purchasing costly wooden artwork from outside and can have their unique styles!

FAQ's
Can we use watercolor paint on wood?
Yes, we can use watercolor paints on wood. However, before doing so, we must have certain preparations to achieve the perfect watercolor effect we have been striving to get.
Will watercolor work on wood?
Absolutely yes! Watercolor undoubtedly would work on a wooden surface.
How to watercolor on wood?
It is what the article is all about. You can find your answers by reading the article.
There are three levels of preparation. First, beginning with sanding and cleaning, then proceeding with a layer of primer, and then once done with the watercolor painting, varnishing it. If you follow all the steps, you can have your masterpiece ready!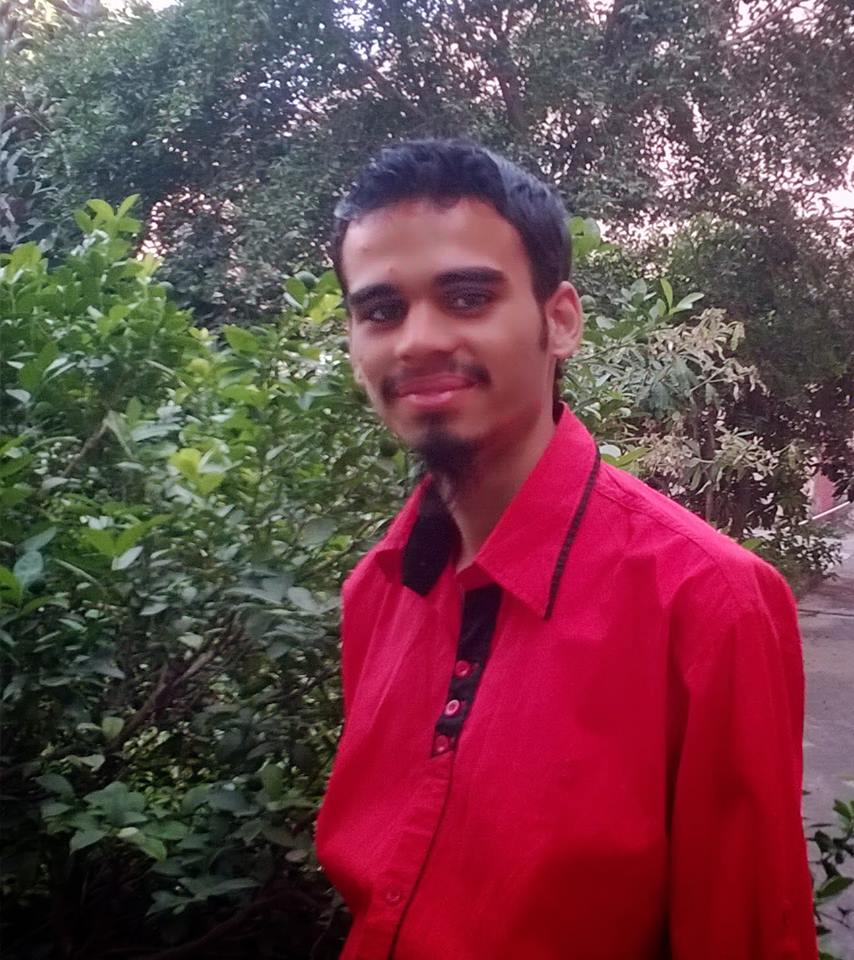 Being associated with art and craft field since decades as a hobbyist and life long learner has given me an opportunity to learn many new things related to art, craft, paints and pottery which i am trying to share with your guys on this website. I have expertise of being professional painter and potter for the last 20+ years
I have learned mind blowing cool tips and insights which makes me a person with ability to improvise and come up with creative ideas and solutions to make stunning and impeccable art pieces of all types which are adored by people across the globe on this website and other platform.