How much does a pottery wheel cost
What is the price of a pottery wheel? We presume that it varies. Potter's wheels come in a wide range of sizes and styles. Additionally, you kick electric-powered ceramic and traditional kick wheels with your feet and legs.
Set aside $400 to $2,000 for a pottery wheel regardless of your style and size. Despite being the most economical, tabletop potter's wheels could only offer a small amount of workspace.
Stoneware, earthenware, and pottery are all made by throwing (forming) clay on a potter's wheel. A baked ceramic object containing clay must be deemed pottery.
The term "throwing clay" refers to the twisting and turning motion of the pottery wheel when working with clay. The word "thrown" in Old English means fling, twisting, or bending.
The machine's wheel component is also used to create rings and incised-style decorations for the project and remove extra clay from the body of ceramic products that have either been air-dried or kiln-dried.

History of Pottery Wheel 
Between 6,000 and 4,000 BC, pottery wheels are said to have been created in Mesopotamia. Early settlers could produce a greater variety of clay objects because of this technological advancement.
It took until the 19th century for the first mechanized pottery wheel to be created. Previously, potters would manually spin their wheels by inserting a stick into a hole at the top of the wheel and turning it. The potters started this action by kicking their feet. The motorized potter's wheel has enabled artisans to do several tasks in one hour.
Types Of Potter's Wheels
Pottery wheels are frequently selected depending on more than just prices, such as how well they will fit in the user's area and the jobs they will be used for. Potter's wheels may be divided into two main categories: motorized and non-motorized.
if you want to know how to prevent spray paint from rubbing off from your pottery artifact after painting it then read this guide for good paint job without any issue on your pottery craft.
Pottery Wheel Buying Guide
There are several things to consider when figuring out how much potter's wheels will cost. Make sure the equipment can perform the tasks you need to receive the best price when purchasing a pottery wheel, whether new or secondhand.
Wheel Head Dimensions

: When making anything more significant than little pots, it is advised to use a wheel head with a minimum diameter of 14 inches.

Noise

. Even manually operated kick wheels for pottery make noise. Check the remarks and reviews for the pottery machine you're considering if the noise level is a big issue for you.

Motor size:

How much clay can be focused on the motor's size? Professional potters frequently require a motor to spin a wheel supporting at least 50 pounds of clay. Some manufacturers highlight an engine's highest horsepower, while others emphasise the average horsepower. Manufacturers do not always correlate motor horsepower with clay usage in pounds. Large motor wheels usually operate at lower temperatures to prevent the power from diminishing while the wheel is in operation.

Splash Pans:

There are various types of splash pans. Splash pans are an essential element with some pottery wheels but not others.

Drilled Bat Holes

. These holes enable bat pins to mount this significant component of the potter's wheel. Not all stores sell wheels with holes in them. The bat pins make switching out the bats between projects much simpler and faster.

Workspace

. There is a workspace on every potter's wheel where you may set up a bucket of water, carving tools, etc. Depending on the manufacturer, the workstation's size and style may vary significantly.

Weight

. Some pottery wheels may weigh up to 300 pounds, especially the traditional kick wheel types without motors. If your potter's wheel has to be portable, think about a tabletop or a larger motorised one built on wheels.

Reverse Shift

. If left-handed, you may toss clay in a clockwise direction instead of a counterclockwise one. The reverse switch on a potter's wheel allows the wheel to spin either way with a single turn of a conveniently placed knob.
It's not uncommon for manufacturers of potter's wheels to label their wares as "professional," "residential," "school," or "budget" models. A residential pottery wheel that is affordable and well-made might not have a powerful motor and make more noise than one used by professionals.
if you want to avoid direct exposure for your pottery element to heat while drying in kiln then make use of masking tape to for making it hard without any issues and color change of clay etc. after drying you can remove the tape. apply the tape on pottery after first level of drying is done in open to prevent alteration of shape from tape.

How Much Does a Pottery Wheel Cost?
Let's look at the various price points while keeping some of the issues in mind from before.
Pottery wheels for less than $300
If the cost of a pottery wheel is your priority, you're probably on a tight budget. To understand more about inexpensive wheels, keep reading.
The majority of wheels under $300 are unbranded. The models We looked at are listed below with their names. 
However, these are the names of the vendors rather than the wheel.
Table Top Budget Pottery Wheel
This wheel is small for a pottery wheel. From the foot to the wheel head, the object measures 13.8″ tall. This means that, unless you are a minor or a child, it will work much better on a tabletop.
Finding a table with the wheel head lifted to your preferred height would be all required. Remember that not all variants of this wheel include a foot pedal when making your selection.
You have to take a quick look at the picture to decide which one to put in your cart. Some have a foot pedal, while others have a hand control lever.
It is safe for novices to use this wheel. It is compact, easy to clean, and not too loud. It also generates about 1/4 HP of electricity, which is rather powerful for its trim.
You could easily centre up to 5 pounds of clay on this pottery wheel. You can construct a respectable-sized cup, plate, or bowl out of that much clay. Consequently, the answer to your inquiry concerning the price of a pottery wheel is probably not that high.
Free Standing Budget Pottery Wheel
Additionally, this pottery wheel is relatively small. It measures 22 x 16 x 14.5′′ and weighs around 33 kg. This makes it possible to maintain the wheel in most homes or studios.
The wheel head is 14.5 inches from the ground and is relatively tiny. It is therefore perfect for kids or little individuals. It could be put on a small coffee table for taller people who need more height.
Contrary to a tabletop wheel, this ceramic wheel has legs. This indicates that raising it is as simple as setting it on risers.
It is not meant to be used to fling essential things, such as huge platters or vases. However, this wheel is perfect for making cups, bowls, plates, and standard-sized vases or jugs. It is lightweight and easy to clean, so once your session is complete, you can tidy it up and move it out of the way.

How Much Does a Mid-Range Pottery Wheel Cost?
The following price range could be ideal if you invest a little extra money.
Pottery wheels that cost $300 to $1,000
The Artista pottery wheel from Speedball is the mid-range model with the most affordable pricing.
Artista Pottery Wheel by Speedball
Speedball makes a few pottery wheels. The Artista is the most cost-effective selection. Furthermore, it is pretty adaptive. It can be moved from room to room because it is portable. Additionally, if the weather is nice, you can move or throw pottery outside or between your home and the workshop. Perfect.
It can centre up to 25 pounds of clay and is efficient for a tiny, light pottery wheel. Because it is durable and portable, you shouldn't worry that it will move while you centre your clay. It doesn't slide over the table's surface or budge. It's a good idea to be knowledgeable about a few things.
First of all, it comes equipped with hand-operated speed control. By twisting a knob on the side, you may adjust the speed.
However, it may easily be converted to a foot-operated system using a plug-in foot pedal. Directly from Speedball, the foot pedal can be purchased separately. Additionally, the pottery wheel comes standard as a tabletop type without legs. However, leg sets made specifically for the Artista are available. These will make it possible for it to stand on its own.
The last thing to be aware of is that the Artista lacks a reverse function. However, you may get a standard (right-handed) wheel or a left-handed wheel. You have the option to decide at the time of sale.
Speedball Clay Boss
The Speedball Clay Boss is the first mid-range free-standing model. With a horsepower of the half, it can easily centre up to 100 pounds of clay. This results in a potter's kit that is sturdy and reasonably priced.
You have more room to hurl more essential things thanks to its 14″ wheel head. The reversing feature of the Clay Boss offers it an advantage over the Artista.
Significantly when cutting your pottery, using the reverse option could be beneficial.
Undoubtedly, having the option to spin your wheel backwards is useful.
The Clay Boss is a bit more expensive than the Artista. Although not required, the Clay Boss can be purchased without the free-standing legs and foot pedal.
The wheel also has "load sensing control," which enables it to change according to how much clay you are working with. As you use different quantities of clay, the wheel senses the weight shift and adjusts its performance. As a result, even in the presence of clay with different densities, the wheel head rotates at the current rate. In other words, it doesn't struggle and gets slower when more clay is added.
Skutt Thomas Stuart Prodigy
Skutt is one of the leading producers of pottery wheels. They make a small number of models. Their newest and most affordable model in the Thomas Stuart series is the Prodigy.
Their pottery wheels are renowned for solidly constructed, durable, and trustworthy.
They can manage to throw larger pots because their pottery wheels sometimes feature enormous wheel head shafts. They also have strong frames that keep glasses from sliding while you work.
The robust bearings enable rotation of the wheel head. Despite not providing a DB noise rating for its wheels, Skutt's are quiet due to their sturdy approaches.
Skutt pottery wheels also include substantial engines. The torque capability of a large motor is increased.
Due to their size and ability to properly distribute heat, Skutt employs continuous duty rated motors since doing otherwise would reduce torque. As an engine gets hotter, it becomes less able to manage the torque. A Skutt motor has a fan to keep it cool and use less energy.
According to Skutt, their wheels have more torque at the wheel head than other manufacturers.
Shimpo VL Lite
The Shimpo VL Lite weighs only 51 lbs, making it one of the lightest free-standing pottery wheels. This is fantastic if you require a little latitude in where you put your wheel.
It may be worn, though, and is pretty strong. Shimpo pottery wheels are renowned for their quiet functioning.
This is great if you're in a teaching situation with lots of pottery wheels going at once. If numerous wheels are creating noise at the exact moment, it could be challenging to hear oneself think.
Similarly, a Shimpo wheel can be ideal if you prefer tossing it in a serene studio. However, they don't have as much torque as other well-known brands. 
Consequently, they have a much reduced 25 lb. clay centering capacity. If you prefer to hurl large pieces, this can be a problem.
However, it is wearable and relatively sturdy. Pottery wheels made by Shimpo are noted for their silent operation.
This is excellent if you're a teacher with several pottery wheels spinning. Similarly, if you enjoy tossing in a calm studio, a Shimpo wheel can be the best option for you. But they don't have the same torque as some other popular brands. They thus have a significantly lower 25 lb. clay centering capacity. This might be an issue if you like to throw big pieces.
On the other hand, 25 pounds of clay is more than adequate for most potters. This is especially true if you're buying your first pottery wheel.

FAQ
What's the typical price for a pottery wheel?
No matter what kind and size of pottery wheel you choose to purchase, budget between $400 and $2,000 for it. The cheapest potter's wheels are tabletop models. However, they frequently have little workspace.
How much does a basic pottery wheel cost?
Depending on the characteristics you want, you should prepare to spend between $500 and $800 for your first pottery wheel. Online, you can buy cheaper pottery wheels, but there's a considerable possibility you won't use them before you outgrow them, or they'll break.
Is pottery a pricey leisure activity?
Adding up all these expenses, you could have to spend about $1400 to start a ceramic hobby. It's reasonable to assume that beginning a pottery-making pastime can be pricey if you purchase a kiln and pottery wheel. After investing in high-quality goods, refilling will be much less expensive, and you'll be spending less. you can find out more about kilns usage in your home in this post for better understanding to take your pottery passion to next level.
What is the lifespan of a pottery wheel?
An electric wheel typically lasts ten years with adequate maintenance. However, a kick-wheel can last a lifetime. Take into account both your short and long term pottery goals. You want a wheel that will continue to serve your requirements as a potter as you grow and develop.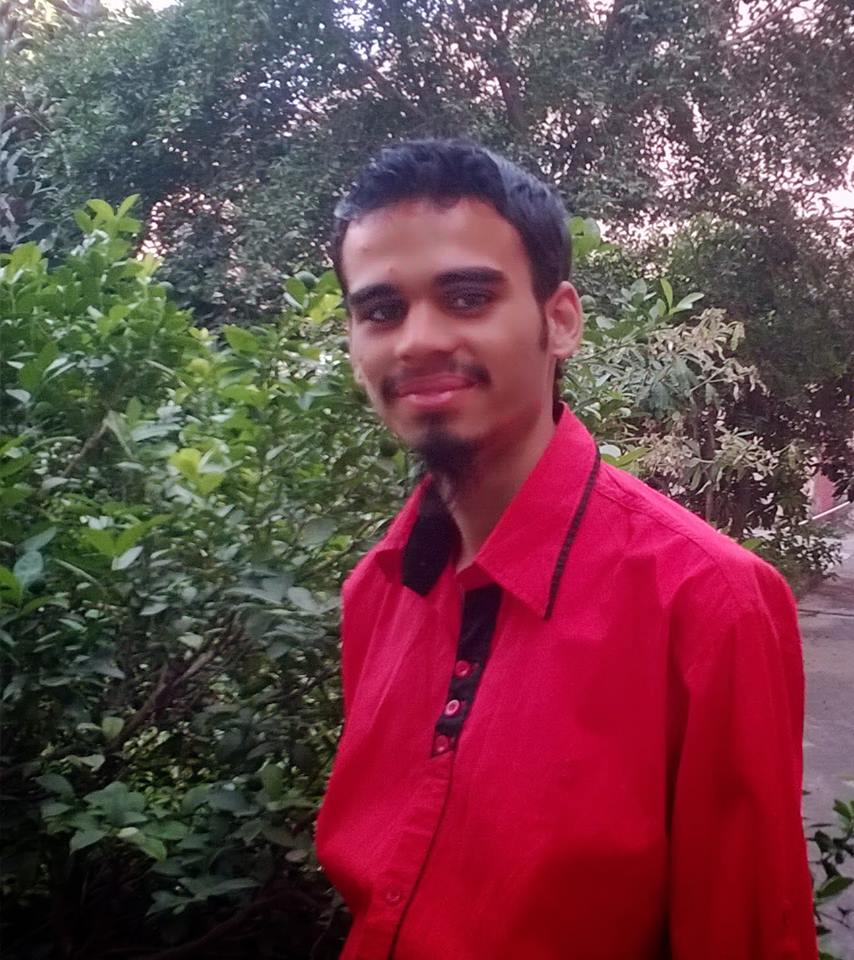 Being associated with art and craft field since decades as a hobbyist and life long learner has given me an opportunity to learn many new things related to art, craft, paints and pottery which i am trying to share with your guys on this website. I have expertise of being professional painter and potter for the last 20+ years
I have learned mind blowing cool tips and insights which makes me a person with ability to improvise and come up with creative ideas and solutions to make stunning and impeccable art pieces of all types which are adored by people across the globe on this website and other platform.