How to Glue Mirror to Wall
Although there are various ways to attach an image to the wall within your home, a more durable method involves gluing the mirror to the wall. Using an adhesive specifically designed for this purpose is excellent. However, this method can be a bit tricky and slightly messy if you do it in a hurry.
This blog will guide you on how to glue mirrors to walls post prepping and cleaning them for stronger and lasting hold!
Can you glue a mirror to the wall?
yes you can glue mirror to wall using right technique shared in this post. Although there are various ways to attach the mirror to the wall at home, a more durable method involves gluing the mirror to the wall with a specific adhesive. However, this technique can be difficult and messy if, in a hurry, it will make it easier to avoid using ugly brackets.

How to glue a mirror to the wall?
Attaching a mirror to the wall can be a bit nerve-wracking. With the right tools and preparation, it's an easy task that will yield safe, solid, and beautiful results. Below, will show you how to prepare your walls for the installation of mirrors.
Keep these things in mind before gluing a mirror to the wall:
Do not install mirrors in extremely hot temperatures. For best results temperatures, they should be within 60 and 85 F.

Prime for drywall and plaster surfaces.

Sand shiny coated surfaces to improve adhesion.

Clean walls and mirrors, ensuring that dust and dirt are eliminated from all surfaces.

Draw a line on the walls or backsplash. With the painter's tape, draw where the mirror will be positioned.
Follow these steps to perfectly glue a mirror to the wall:
Measure Your Mirror
As you can imagine, not all mirrors are of the same dimensions; consequently, they each require their own method to be secured based on the dimensions. While we favor adhesives, if your mirror is bigger than a specific size, any of the available adhesives will not work. Mirrors that are bigger than 2 feet by two feet can't be secured using standard adhesives, and you'll have to use fasteners when this situation is the case.
If you have a mirror that is less than the size of this mirror, you'll be able to apply ordinary epoxy glue easily. It doesn't mean there aren't any adhesives available that can hold the size of this mirror. However, you'll have to buy them on your own by searching for a supplier specializing in high-strength glues.
Prepare both Surfaces
Preparing surfaces is a crucial aspect of using adhesive. How can you prepare the mirror and wall to work with adhesives? If you're working with drywall, it is recommended to thoroughly sand the surface before cleaning it. This will improve the friction on the surface of the drywall and let the adhesive stick better to it.
If you're working on wood backing, then a simple sanding can be sufficient, and a similar can be said about synthetic materials such as laminate or plastic. You can clean and prime mirrors without rubbing alcohol, a similar procedure used to paint glass surfaces.
Cleaning Both Surfaces
The most important thing to use an adhesive successfully is to prepare both surfaces you'll join. Cleaning both surfaces will ensure the adhesive is capable of bonding to them without debris or dust that could interfere during the bonding process. That said, the best method to clean walls is with a classic detergent and water.
Cleaning the mirror's back depends on the materials you're dealing with. For metal, you can use alcohol, while laminated or wood back can be cleaned using an abrasive cloth or soap and water. After giving the walls and mirror an extensive clean, ensure they're dried completely before moving on to the next stage of the procedure.
Use Your Adhesive
The fun part is now over! The adhesive must be applied systematically to ensure the best connection between the mirror and the wall. The best method is applying the adhesive in strips onto the rear of your mirror. These should be roughly a quarter-inch-wide to ensure they are spread well when squeezed into the walls.
The strips should be about 6 inches apart to ensure enough room for air circulation in the space between your wall and the mirror. Moisture tends to accumulate in areas with limited air circulation, which can cause mold that can take away the adhesive as time passes.

Adhere to Your Mirror
This step can become a challenge. The best method to ensure that the mirror is installed on the wall properly is to decide the location to fix it. Once you've determined where your mirror is placed, place it on the wall.
When you've got it set to the ceiling, continue pressing it. Release pressure slowly from the mirror to determine whether the glue holds it in place. Then allow it to set for 24 to 48 hours before applying pressure to determine if the adhesive worked as it should. Be sure to wipe off any adhesives removed from around the edge of your mirror by using an abrasive cloth following the removal.
Why Use Glue Instead of Nails?
Perhaps you're in the rental market and require a non-damaging alternative. Don't worry, as applying mirrors to walls is now the latest style for homeowners and renters.
The use of glue instead can provide a wealth of advantages. It eliminates the need for drilling holes, which can be time-consuming, messy, and leave unsightly marks. 
Gluing offers the safest and most solid hold, particularly for the heavier mirrors susceptible to slipping off the wall. Moreover, gluing provides more flexibility regarding the location. You won't need to find a stud or apply pressure to specific wall portions.
But wait, there's more. Using glue can also give the appearance of a more polished and sleek style. Nails are often visible against the walls and irritate as glue forms an invisible connection between the mirror and the wall, giving it an elegant and contemporary look.
When it comes down to selecting the appropriate adhesive for your needs, several options are available. The liquid nail, double-sided tape, and silicon adhesive are just a few examples. Each kind of adhesive has its own strengths and limitations, and selecting one appropriate for your particular requirements is important. To get ready to glue your mirror on the wall:
Begin by cleaning the surfaces with an easy cleaner and let them dry completely.

Apply the adhesive on both sides of your mirror using tiny lines or dots, depending on the dimensions and weight the mirror weighs.

Follow the instructions of the manufacturer in applying the glue.
After that, carefully push the mirror into the wall and keep it there for a couple of minutes so that the adhesive has time to cure. When the adhesive is fully cured, your mirror will be secured to the wall without evidence of mounting hardware.
Ultimately, using glue in place of nails is an easy, secure, flexible, and attractive solution for hanging mirrors. It's time to say goodbye to ugly nail holes and say hello to modern and modern design.
Things to Consider Before Selecting The Right Adhesive To Use
Application Time: The less time it takes for the adhesive to be set and apply adhesive to the intended surfaces, the more effective and simpler.
Method of application: Some adhesives require understanding before using them to obtain the desired outcome. If you want to use the DIY method for your first time as an amateur, we advise sticking to glues or adhesives you can work on.
Drying clear: It's not an attractive appearance to buy glue that leaves the work surface unclean and rough when it is applied. Take your time to choose one that can offer the perfect finishing appearance without leaving marks on the surface. you can also read does super glue work on glass objects or not in this post for better understanding.
Durability and resistance to moisture: It is vital to look out for this if put in bathrooms. Not only other areas of your home adhesives which are very prone to heat and moisture and other environmental conditions will not be able to hold your bathroom mirror up for an extended time.

Conclusion
If you are planning to put the mirror on a wall, it is important to consider some important aspects:
The impact of your mirror

The condition of the wall surface

The style of wall you have:
If you apply glue, clean all surfaces to eliminate any staining. This could stop the adhesive from adhering correctly, such as dust, dirt, or grease.
Clean the walls and mirror using warm soapy water and a clean towel or cloth.
Frequently Asked Questions
Is it safe to stick mirrors in bathrooms? Does it have the ability to last?
It is secure to stick mirrors onto your bathroom's wall just like sticking acrylic paintings on bathroom walls. It can do it exactly like you would on every other wall. Make sure you pick the correct glue to do this. Choose a strong, water-resistant glue that is water-resistant and flexible under various humidity levels.
Does gluing a mirror stick to all kinds of surfaces?
When you glue a mirror to the wall, it must be level. If not, the glue might not be able to hold the mirror for a long time. If the wall you are using has damaged or worn-out surfaces that are not in good condition, it's not suitable to put the mirror on it because it may slide off.
How do I stick a Mirror onto a Wall?
The procedure is quite simple, even though it can appear daunting initially. All you have to do is rub the mirrors on both sides. Ensure both surfaces are clean. Then apply your adhesive and press the mirror onto your wall. Let it dry and cure according to the time recommended by the manufacturer.
How can you stick a frameless mirror to a wall?
The best method for hanging frameless mirrors is probably using clips that connect to the edges or the back of the mirror. They can be affixed to the wall using a strong adhesive or a few fasteners.
Can you glue mirrors with silicone?
You can make use of silicone sealant. It is sufficient to hold the mirror and will not harm it. Fill in any gaps if your wall is not level or has scratches.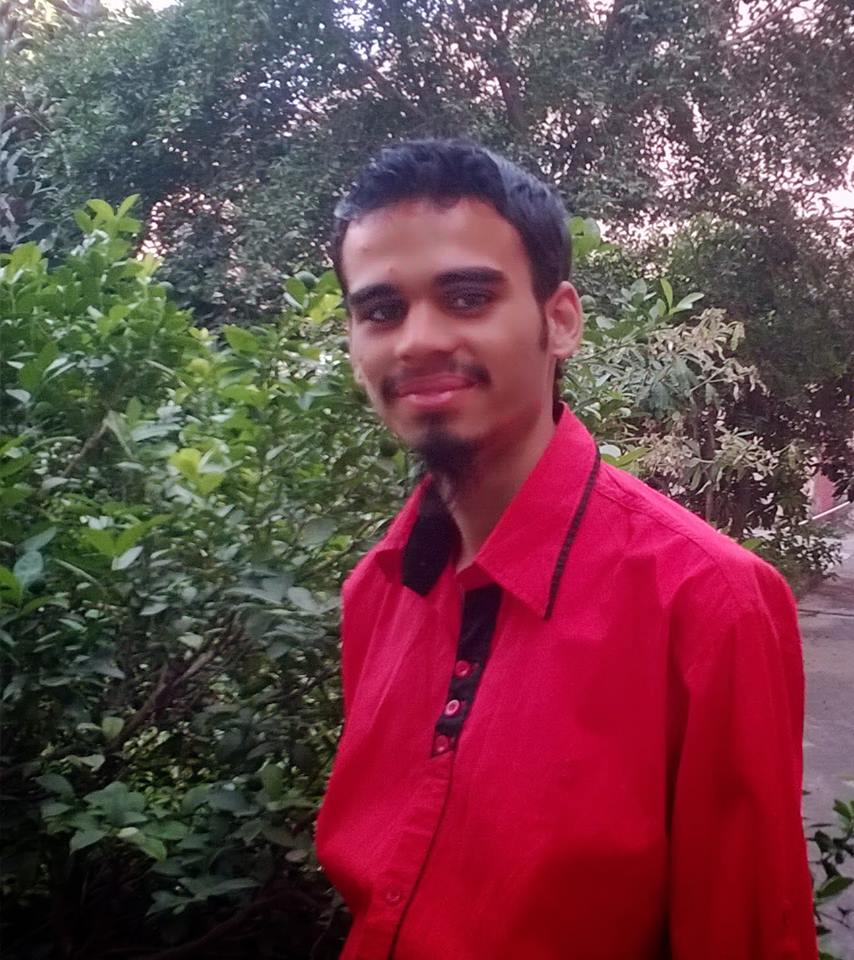 Being associated with art and craft field since decades as a hobbyist and life long learner has given me an opportunity to learn many new things related to art, craft, paints and pottery which i am trying to share with your guys on this website. I have expertise of being professional painter and potter for the last 20+ years
I have learned mind blowing cool tips and insights which makes me a person with ability to improvise and come up with creative ideas and solutions to make stunning and impeccable art pieces of all types which are adored by people across the globe on this website and other platform.