What is Bristol paper-know all about it here
Although numerous types of paper are available, some individuals only use them for printing, and others who are just beginning to paint or draw may not be aware of this. Furthermore, students might not understand how important it is to utilize the right paper for each medium.
It is possible to avoid frustration by ensuring the best paper is used in every circumstance. For instance, specific types of paper complement multi-media, oil paintings, watercolors, and pastels the best. The use of Bristol paper is unclear. How many distinct types are there? In this essay, we'll focus on responding to these questions.

What is Bristol Paper?
Bristol paper is uncoated and machine-finished because it is created by pressing together many layers of paper. Some folks may also bring up Bristol board; since the paper and the board are the same things, Bristol board paper may be the most appropriate term to use.
Bristol board paper is available in two-, three-, or four-ply versions depending on the number of paper layers. Compared to other types of Bristol paper, the paper with three to four layers will be thicker and more robust.
Some assert that the newspaper's name is derived from the English town of Bristol. This is somewhat true as the journal was named after Frederick Hervey, the Earl of Bristol. It is also believed that Bristol, England, would receive the finest paper produced in Europe for pasting.
Thanks to the paper's great thickness and cardboard-like appearance, you have a firm, hard surface to work on. Bristol paper comes in two primary varieties, both of which have a smooth feel that we will discuss in more detail below. Rolls of Bristol paper, single sheets, sketchbook supplies, and Bristol paper pads are all easily accessible.
Some people also like to use Bristol paper for making paper mache art and paint it with acrylics or watercolors to enhance to overall look of the craft work.
The Two Major Forms and Applications of Bristol Board Paper
Bristol board paper comes in two different fundamental types: smooth and vellum. Depending on your chosen medium, you can prefer utilizing smooth or vellum. Collage and mixed media are excellent choices for both types of Bristol boards. As previously mentioned, there are many thicknesses of Bristol board paper available. There are two to four plies available. Assume that the two-ply is cardstock. The three- and four-ply options are more rigid and waterproof.

Smooth Bristol Paper 
Smooth Bristol paper has almost no texture and looks stunning when used with airbrush markers, pencil drawings, and pen drawings. This makes it the perfect paper for artwork with delicate, thin lines and a high level of detail. The factory's finishing procedure, which uses steel rollers and high pressure, gives the paper an astonishingly smooth and velvety texture.
Vellum Bristol Paper 
When using oil, pastels, crayons, pencils, graphite, or charcoal, you should use textured Bristol paper, often known as vellum. Graphite and other media will stick well to the texture. In terms of selecting a brand of Bristol paper, Strathmore Bristol paper is the best.
For what purposes is Bristol paper used?
All paperback books, tickets, and badges are printed on Bristol board paper, widely used for promoting items. The resilience of the paper board allows it to be used as a wall in scale models. Using the thicker boards, you can also create 3-D models.
The most common type is Bristol boards with two and three plies. In contrast to thinner paper, often used for printing or publications, finished works are frequently created on thicker paper. Other uses and places for Bristol board paper include the following:
-Illustration projects
-technical illustrations
-sketches from comic books
-Postcards
-invitations to weddings
-media mix
-A smooth finish is ideal for pen and ink applications or those that call for finer details.
-Graphite, chalk, pastels, colored pencils, and charcoal work well with the rougher finish.
Bristol paper can be used with any dry medium, but the thicker varieties may be able to handle light watercolor paint washes. Before purchasing high-quality paper items, find out if the paper board is archival. The Bristol board does not need priming when using watercolors or even acrylics.
If you decide to try oil paints, it is advised to use a fluid matte media or at least three coats of acrylic gesso. This barrier aids the oils to keep being absorbed into the surface. When utilizing any wet mediums, working on the proper surface water color for your paintings to last and provide you with the best results is best.
Bristol paper has a firm surface, its most significant advantage over regular drawing paper. It shouldn't distort at the margins while applying thin coats of paint. The smoother, thinner Bristol paper options could allow watercolor paints or other wet media to bleed through, which is a drawback.
The trick is to avoid going over regions too much and adding too much water when using watercolor on smoother Bristol paper, which certain artists prefer. Whether you use watercolors on the Bath bristol board, always test the paint first on a small area to see if it will bleed. For watercolor on Bristol, the thicker, slightly more textured paper is preferable since it absorbs more paint.
Illustration Boards vs. Bristol Paper Comparison
What's the difference between illustration boards and a Bristol notebook or pad? The design is where the Bristol paper board and illustration board differ. In contrast to an illustration board, which is paper placed onto a heavyweight board to increase its strength and rigidity, a bristol board can be used on both sides. Usually, only one side of the illustration board is usable.
Many thicknesses and widths are available for the illustration board, and you can get acid-free, archival-quality boards. Additionally, boards with smooth and more textured surfaces are hot- and cold-pressed. Pens, ink, pencils, airbrushes, and light watercolors can all be used on rough surfaces. The hard surface won't likely flex or deform. Because they are more frequently used for finished artwork than Bristol boards, illustration boards are a little more expensive.

FAQ'S
Are There Any Specific Brands of Bristol Board Paper?
Neenah, Canson, and Koh-I-Noor are a few names of companies that produce Bristol sketchbooks and Bristol board paper. The Strathmore brand of Bristol paper is among the most well-known and well-liked brands of paper pads. Additionally, there are many sizes available for Strathmore Bristol paper sketchbooks.
Does cardstock resemble Bristol paper in any way?
Compared to other paper boards, these cardstock papers are thinner, more flexible, and more robust than regular paper. Bristol Boards, commonly known as folder stock, bind books and make folders and enclosures that don't contain any acids.
When compared to Vellum Paper, is Vellum Bristol Paper the same?
There is a difference between vellum paper and vellum Bristol paper. When we talk about vellum paper, we typically mean smooth, translucent vellum drafting paper. Although thicker and opaque than vellum paper, vellum Bristol paper is rougher and has a toothier surface.
Is it Possible to Use Watercolor Paints and Bristol Paper Together?
While watercolor paper is generally preferred, many artists also like to use Bristol paper and paint. The smooth Bristol paper is an option, although the paint will probably seep through the paper. Instead, try using thicker Bristol vellum paper, which has more texture.
What is the size of Bristol paper?
Standard sizes include A4, A3, A2, and A1, and their bulk thickness is 0.006 inches (0.15 mm) or higher. Other standard sizes include 2212 x 2812 (572 mm x 724 mm). The grammage of Bristol board, which ranges from 220 to 250 g/m2, is used to rate it in Europe instead of the number of plies. Although it is often white, it can also be found in other colors.
Can Bristol Paper Be Used in a Printer?
Bristol paper can easily be used in compatible printers; however, it will rely on your printer's specifications and the characteristics of your Bristol paper. The paper feed on some printers may have a significant bend, which can interfere with printing. If you're unsure whether Bristol paper will work for printing, check the printer's specifications.
On Bristol Paper, may oil paints be used?
You cannot unless the surface is first appropriately prepared. If you want to apply oil paint on Bristol paper, the surface must first receive three or more coats of gesso or media. Bristol paper must be adequately prepared before using oil paints to avoid the oil seeping into the paper's surface.
Is there a back-to-Bristol paper?
Specifically created for use in postcards, postal paper offers a flat surface ideal for ink and pen writing. Covers and picture postcards are made with coated bristol papers, which come in one- and two-sided varieties.
In what ways is Bristol paper unique?
Two sheets of drawing paper have been pasted together to make the 2-ply Bristol. The 3-ply and 4-ply Bristol papers are made of three and four sheets of drawing paper, respectively, and are pasted together. The Bristol gets more substantial and thicker as the number of plies increases.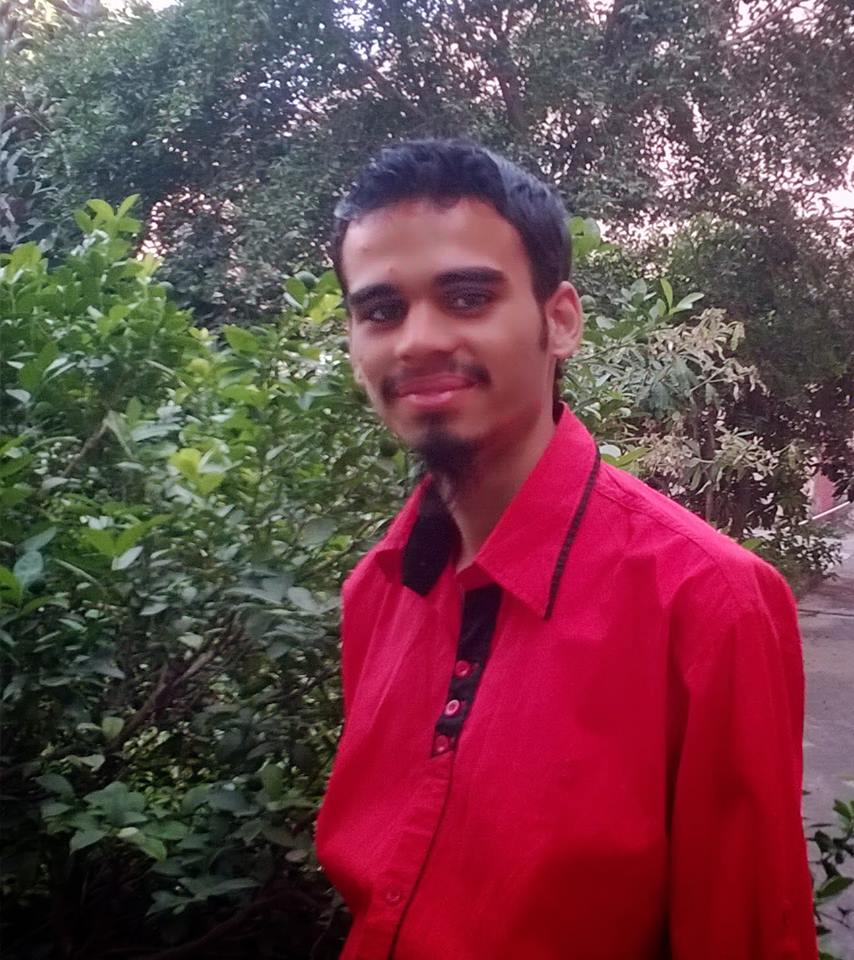 Being associated with art and craft field since decades as a hobbyist and life long learner has given me an opportunity to learn many new things related to art, craft, paints and pottery which i am trying to share with your guys on this website. I have expertise of being professional painter and potter for the last 20+ years
I have learned mind blowing cool tips and insights which makes me a person with ability to improvise and come up with creative ideas and solutions to make stunning and impeccable art pieces of all types which are adored by people across the globe on this website and other platform.