A clay mixture in the water is known as potter slip. You may have often heard about clay slurry, also called slip. The consistency of a slip is similar to the heavy cream; however, in some cases, it can be runnier, which is determined by the requirement of a project. Since you are here to learn about clay slip making, let's dig into the article. 
There are various types of clay slips that are mainly used for multiple projects. Also, making these varieties of clay slips varies depending on your requirement and usage. Today, in this article, you will learn about these differences and their process. 
Clay slip making simplified
The primary step of clay slip-making starts by breaking dry clay, and later those smaller pieces get dissolved in the water, so it starts to melt down quickly. This melted clay becomes smooth in consistency and is known as clay slip and is used for making pottery of your choice easily with perfection. 
But as various techniques are involved in making clay slips, it is determined by their usage. Mainly there are three ways of using clay slip- decorating slip, casting slip, and joining slip. 

We have divided the entire article into different sections, and each of them will cover important information you can use in making clay slips. 
What is the procedure for making a slip of clay? 
Gather some scraps of clay and make them dry blocks 

Break the dry clay blocks into smaller pieces

Add some water to the small clay pieces

Dissolve the clay pieces with the help of a blender 

Staring the clay slip and make sure it is smooth in consistency 

Now store the clay slip in a container so that it becomes smoother 
Clay slip-making procedure does not cost you a single penny because a potter's goal is to recycle or reuse the pottery and make it into the slip. For future reference, look around your studio and collect scrap or new clay pieces to make slips. 
Things you may need:
Dry clay

Hammer

Container with sealable cover (such as a bucket or Tupperware)

Water container

Saran wrap
          Gather Clay pieces 
The primary step of making clay slips is to search for clay shaving from the art pieces or pick the leftover clay that has been remaining from the sculpting work. Apart from clay slip, these leftover pieces or scrap do not come in handy. Thus, this is a perfect method to reuse the leftover clay. 
Later, start looking for any other clay slabs which are harder that do not come in use for making any art piece in the future. You will find a more rigid clay slab if you often get engaged in pottery. But in some cases, you won't be able to find any leftover, scrap, or more intricate clay slabs. In that case, put your older clay pieces out under the sun to dry which are not currently in use.  
Break the Clay into small pieces 
Now, this is the most exciting or fun part of slip-making. Grab your hammer and start smashing the hard clay slabs into smaller pieces. You can decide the size of smaller pieces, whether you want coin size or pill size. But remember, do not break it too much so that only powder will remain on your hands.
We advise you to break the slabs until they become smaller gently. Pro tip: Use a newspaper or any unused paper to spread on the surface while breaking the clay slabs so it does not create any mess. 
Add water to the smaller clay pieces 
Put the smaller clay pieces into a bucket or a bowl with water to dissolve. We suggest you use a container, especially with many clay chunks, as the slip will be more prominent when you make its mixture. It is better because you will not create any mess. 
Leave the dissolved clay for another 30 minutes or 1 hour until it becomes soft and smooth in consistency. Don't worry; you will know that the slip is ready to use when it starts to fall from your hand. But do not soak the clay for a longer time. 
Grab an old mixer or blender to blend the clay and water; remember that the slip consistency should be thicker than the cream. When it stops settling while mixing it, that is the sign that your clay slip is ready. Ripples start to get visible while you are blending the mixture. If your mixture is difficult to blend, add some water to it, or if the mixture has some clay remaining clay chunks in it 
Tip: Use less water while you start blending the mixture. Always add water when it is required in the mixture. 
The next step is to strain the clay slip. Follow this step only when you want a buttery texture and want to decorate the slip. Below other essential reasons are also mentioned: 
A smooth clay slip is easier to apply to a texture. Thus, you must squeeze the clay slip blend while applying it to a smooth surface. 

Buttery texture finishing of a clay slip is considered more appealing than a standard or unstrained slip.  
Since straining a clay slip is a tedious yet messy job, many potters prefer to skip this step and use it only for adhesive usage. However, you can also use a nut milk bag for the straining purpose without creating any mess. 
For the last step of storing the clay slip, you need a container and an airtight sealed lid. We suggest you take Tupperware if it is feasible or get yourself a bucket with a lid only when there is a massive slip amount.
Here is a quick pro tip for the potters, spray some water every time you store additional clay slips to maintain perfect and smooth consistency. Moreover, use a cloth to wrap the lid for extra caution or more tightness. know more about storing pottery clay in this post.

How to make colored Clay slip?
The simplest way to make colored clay slips is to follow the six steps mentioned thoroughly, which creates a slip. However, to create a colored slip, you must follow the further steps mentioned. The purpose of a slip is to join the clay pieces together.
Such as mug handles, bonds, or building other clay artworks. Many potters said that clay has a sharp memory, which means once you stick the clay to a piece or give it a shape, it stays in that shape only. 
Moreover, when the clay starts to dry slightly and you press its bits together, the surface of the clay does not get bond or stick effectively. Thus, clay pieces must be settled and dry slightly before starting to stick together. if you are interested in knowing more about making air dry clay colored then read this post.
For instance, when a potter presses the handle or bonds the handle to a mug, it will come off quickly when the mug gets dried. If it does not come off during its drying stage, it will most likely come off when the mug is hot. That would be the worst scenario when the mug handle comes off in the hot temperature because of tea or coffee. 
What is the right way to store clay slips?
When you righteously store clay slip, it will stay for a longer time. This method saves your precious time in the future recreating new clay slips. You require an airtight seal container, or zip lock bags also work great. Since these two products keep the air away from the slip, it helps your clay slip to stay in its smooth consistency for a longer time. 
Make sure that your slip is regularly hydrated. There is an observation about clay slip that mold starts to create a form layer around the corner. Don't worry; this does not harm your clay slip; it is better for its growth. But remember one thing, clay mold is not hazardous unless a potter is allergic to it. Also, a potter can add bleach or vinegar to the mold for some time. 

Techniques for decorative clay slip 
Let's take a look at the best techniques of clay slip-making. Apart from colored slips, there are other decorative yet creative slips too which you can use in the pottery. Follow the below given excellent tips if you are interested in making decorative slips. 
Perhaps, slip trailing is one of the most accessible techniques in pottery. This process involves dripping the slip's stream on the pottery when it is in a leather-hard or damp state. A potter can also add bisque ware or bone dry. However, it would be best to stay cautious because this slip can create cracks. Due to the drying state, a potter applied it in a thicker form. 
Usually, the primary step is to place the damp pot on the pottery wheel, and the clay slip has to be dripped from a squeezing bottle. The opening of the bottle neither has to be broad nor to be narrow so that it does not create slip clogs. It's better to use a slip trailing tool. Rotate the pottery wheel slowly while pouring the clay slip on the surface. 
Since you already know about this process and how easy the steps are, we can assure you that the final results will astonish you. Due to this reason, slip trailing is the most popular decorative pottery. 

Marbling slip requires the trailing slip steps to be followed with additional instructions. But we can assure you; that it offers beautiful finishing at the end of the process. Similarly to trailing slip, the first step should be dripping the clay slip around the leather hard or damp pottery. When you are done with this process, use a tool to dot and pour lines of a colored clay slip. 
Then move the pottery wheel or piece to increase the speed; it helps slip to drip around the corners. These patterns are chaotically beautiful, which you always imagine in your dreams. Trust the natural process, and you will get beautiful results. 

Slip painting is one of the most extraordinary methods that help in creating decorative clay slips. For this, you require a variety of colored slips and painting brushes. You are supposed to follow the traditional painting method. Take different slip colors and apply them to the pot's surface. Remember that pot should be either on a rugged leather or damp surface. Many experienced potters apply paint on bisque or bone-dry surfaces. 
A potter can also use a sponge other than a painting brush. Also, you are allowed to use your fingers to paint the pot. 

Conclusion
After reading the entire article, we hope you won't feel disgusted or gross around the slip when you spot it in the studio. Since you can make clay slips and know the procedure of making a slip, there is no way to feel disgusted. This is a million dollar of advice for those who want to become a potter or develop a pottery passion. 
FAQ
What is the best clay for slip casting making?
Slaking clay or bone-dry clay is more straightforward than creating a slip. Start by filling a container with at least 70% of water and add bone-dry clay. Then, blend the mixture to get a smoother consistency. 
What should be the consistency or thickness of the clay slip?
Your clay slip should ideally be thick, between 1.75 and 1.80. If it is thicker than 1.80, add some water to the mixture; if it is thinner than 1.75, add small clay scrap. 
What is the reason for cracking my clay slip?
There are chances that the slip gets cracked while removed from the mold, or it gets deformed. Even when a potter gently removes the mold, it gets stressed and tries to return to its original shape. This stress causes a crack in the clay. 
Which are the initial four steps for joining clay?
Slip the corner of the clay where you want to join the slab to the coil. Put the coil on the pressed spot of the pot. With the help of your fingernail, start to join the slab's edges. Then, smooth the pot or clay surface by using your finger. 
Is there any chance that clay starts to crack when drying quickly?
When the clay starts to dry quickly, it means clay water also starts to evaporate. It leads to movement in one part of the clay while the other remains intact. This phenomenon creates pressure within the particles of the clay that causes a crack in it. Thus, the slow process of clay drying is always advisable because the entire clay surface is drying in even motion. 
How can a potter prevent the crack in the clay?
To prevent the disaster of cracks in the clay, it is essential to undergo a slow drying process, which means all sides of the clay should be evenly exposed to the air. This method helps in preventing any cracks in the clay.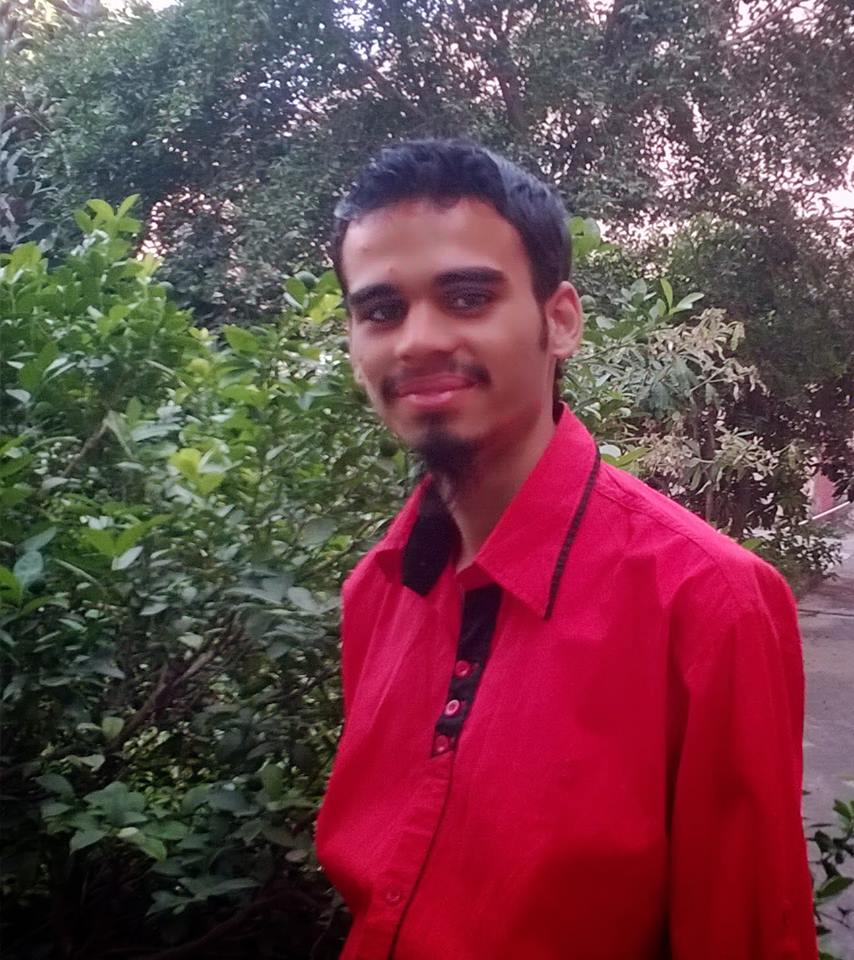 Being associated with art and craft field since decades as a hobbyist and life long learner has given me an opportunity to learn many new things related to art, craft, paints and pottery which i am trying to share with your guys on this website. I have expertise of being professional painter and potter for the last 20+ years
I have learned mind blowing cool tips and insights which makes me a person with ability to improvise and come up with creative ideas and solutions to make stunning and impeccable art pieces of all types which are adored by people across the globe on this website and other platform.