How to paint glass windows?
Handmade home decor ideas are making a huge comeback this decade. Young homeowners have taken to painting, crafting, and upcycling existing furnishings around the house to give them a new refined look.
One of the best ways to make any interior fun and colorful, as well as give the exterior display a subtle twist, is to paint murals, quotes, and other designs on one's windows. Painted glass window paints also exist as great options for wall hanging and garden or garage decor.
However, many homeowners also choose to paint their windows simply for the sake of privacy. As so many different motives exist behind the process and purpose of painting glass windows. The method and materials used also vary significantly.

As a disclaimer, yes almost all kinds of glass windows can indeed be painted; the plain ones, the frosted ones, and the tinted ones as well.
Why should you paint your glass windows?
Explained the shortest way, painted glass windows are fun. And can upgrade simple interior designs to a new level without expensive add-ons.
Painting the glass window itself is a fun process that you will most likely come back to again and again.
Apart from that, painting glass windows can be a great way to provide yourself and your loved ones some privacy in highly congested neighborhoods without having to draw the curtains all the time.
Glass window painting can also exist as decorations or just a wonderful summer project to take over with your friends and family.
What paint is required to paint glass windows?
When it comes to painting glass windows, the number of available options is so many. Also a beginner might find themselves quite flustered. Even though all the available paint materials are great choices and give a premium quality finish, what kind of material will suit you best depends on the design and surface that we are working with. In this segment, we are going to discuss a few of the best paint types for painting glass windows

Latex paint
Latex paint is a great choice for glass painting as depending on the number of coats applied, the definition can be both opaque or translucent. The paint glides easily on the glass surface and blending through designs is not too tough. Latex paint is popular because it is an inexpensive option for the ultimate results, and can give both a matter or a glossy finish.
Latex-based acrylic paint
Acrylic latex urethane is a much thicker and brighter version of latex-based paints. It can be expected from its acrylic mix. A single coat is enough to achieve the thick opaque look and because of that, the overall project dries up in the least amount of time. These are specially used for outdoor painting as the paints are resistant to organic growth or damage. Acrylic latex urethane is a great touch-up paint to cover blemishes and renew old glass paintings.
checkout difference between acrylic and latex based paints
Oil-based enamel paint
You can use oil-based enamel paint on small projects by beginners as they do not require a lot of effort to achieve the desired output. They are on the other hand a typical glass painting material hands will not give you a thick coverage in a single stroke. If you are looking for a light painting that tints your windows without blocking any light, and want to paint the windows yourself without much prior experience, this is the paint you must go with.
Vinyl-based paint
As we pointed out before, for several painters of glass windows, privacy is a major concern. Vinyl-based paints are a better option for such individuals since they are more durable and reflect sunlight to a greater degree. However, it is also important to note in the same breath that a simple design with any normal vinyl-based paint will not provide anything near to full coverage privacy.
Professional-quality acrylic paint
Professional quality acrylic paint or simple interior paint can also be used for glass painting when combined with the right tools and sealants. This is doubly true if you are looking forward to using your glass window pane as a decor item on your walls, your bathroom, or your outdoor area.
Nontoxic paint
Painting glass windows is a fun activity and can often be undertaken as a family project. But this races the alarm that a number of these paints are not suitable for youngsters to be around for long periods. Artist quality nontoxic acrylic paints or nontoxic washable tempera paints I want of the many available options that can be safely used by everyone in the family. they can later bake the artifact painted in acrylic paint in oven for faster drying.
Stained glass paint
Stained glass is definitely a look. With the rise of cottage core, country core, and retro aesthetics, stained glass patterns are more popular now than ever before. Stained glass is again a great option for individuals looking for near-complete opacity as a result of their efforts. Painting stained glass design to perfection does require a little practice and some research, since the process can be a little daunting for amateur enthusiasts.
How can we then choose one paint type out of all of these? The paint type we are choosing will depend heavily on what our project involves. Once the paint type is divided the next step is to look for a specific brand whose paint we can safely trust. Search brands can be found with simple research, be it on the Internet or be it a little conversation with your artist friends. Almost every artist friend of yours has tried out glass painting at least once, so you might as well safely trust their judgment.
How to seal a painted glass window?
Sealants increase the durability of a painted surface and protect them from environmental damage. Good quality sealants can turn low durable, water-based creations that last for a way longer period.
One of the most inexpensive and commonly used sealants is resin. Resin is a great substance to protect your painted windows with especially if they are to be late barren in an open environment. This creates a layer that hardens around the painted surface and protects it from all external damage. Resin can also be used as the paint itself.
There are other sealants available in the market as well for glass painting, including some that are used by professional creators. However, all of these have different regulations and instructions, which must be gone through carefully before one of them is chosen.

Painting glass windows for privacy
We have been talking about privacy a lot in this article. However, what is your soul purpose for glass painting was it the protection from the outside world without having to indulge your creative side heavily?
Yes, it is indeed possible to get your glass windows painted or paint them yourself too, most simply and effectively, without all the fuss involved.
Apart from the stained glass idea that we have mentioned above, there are other glass window painting ideas solely to provide the individual some privacy. you can also use some washi tape on door decoration to enhance privacy.

Frosting the glass
Using the correct kind of paint can frost your bathroom glass to the correct degree. It can block all unwanted see-thoroughness that naturally comes with a plain glass wall. Not only bathrooms, but you can also Frost any and every window pane and can even add colors to it.
Tinting the glass
Glass teens that block visibility on one side are available in the market but can prove to be quite expensive. A simple solution to that is using heavily opaque paint to tint your glass window panes one uniform color. Although simple painting will end up blocking visibility at both ends instead of one.
More about glass window painting
At this point, each of us still has any questions about glass painting. What kind of tools should be used? How much time does glass painting take? How long will it last? Latest address questions one by one.
What brushes should be used on glass?
Simple brushes that easily can be made do with on paper or canvas will not work on glass. The bristles will come together and may even start to come out. The lines will be messy and the paint will simply not form a clear layer on the glass surface.
A high-quality brush needs to be purchased for glass painting. For individuals undertaking glass painting for the first time, it is a good idea to purchase brushes. But which one?  Specially designed for painting on glass. However, that is not always necessary.
How to carry out the painting?
There is not much difference in the act of painting itself when it comes to painting glass windows.  However, the painter needs to be extremely careful of the pressure being applied to the glass surface. Moreover, like other forms of painting, broader ranges must be covered first. And the details must be inspected at the latest stage.
How long does it take to paint a glass pane?
The painting itself will take a similar amount of time. Why? Because it is taken by you on any and all surfaces while completing a project. Every artist works at a different pace. Even then, it does depend to a certain extent on the area covered on your window pane, the type of paint used, and the design that you are implementing. An additional time is involved in preparing the window pain and letting the paint dry and cure.
How long does it take for the paint to dry out?
Again, the aspects heavily depend on the kind of paint used. Water-based paints and enamel paints usually cure within a few hours. Oil and phenyl-based take at least 3 days to cure completely. Addition of sealant more time to get the project completely ready.
How long does the paint last?
Sealing increases the longevity of the paint. Water-based acrylic paints, water-based enamel paints, and non-toxic washable tempera paints will chip and fade very easily. You can scrape off the paint using any sharp surface. Vinyl-based paint and latex paint have pretty good durability.
Does glass window painting expose the painter to toxic fumes?
Once more, depending on the paint type used, paint cubes will continue to release for quite a long period of time.
These fumes have one or more toxic components. And if the painter is sensitive to such components already (in the form of respiratory or allergic problems), then this kind of painting can prove harmful to one's health and safety.
Checkout: fixing spray painting mistakes guide
Step-by-step painting of glass windows
There are a few steps still left to be discussed when it comes to painting glass windows.
Always begin by scrubbing and cleaning the glass window surface thoroughly. If possible, cover the surroundings frame with any covering so that the paint will not stick to the frame.
On the opposite hand make sure to remove any grab or smudge from the surface of the window so that the paint can dry formula on the glass surface.
Before beginning the painting process applies a massive coat of primer to the glass surface. Glass window painting must hold the application of primer, a crucial step of the process. Allow the primer to dry completely.
If possible apply a second layer of primer, this one is much thinner in thickness.
Place the glass surface at a suitable angle and start painting from one corner. Avoid a lot of movement, and pay attention to the fact that paint is far runnier on glass than paper since glass has no absorbent properties. Don't apply more paint than required.
Complete your project by adding a comprehensive coat of the correct sealant.
Conclusion
Without a doubt, by the time you have finished your new glass window painting project, you will be proud of the results and obsessed with your creation for months to come.
Even though glass painting is tough. The beautiful result created by the play of light and air from behind the beautiful coats of color makes it an unparalleled form of visual art.
FAQs
What window paint can be offered to children?
Along with washable tempera paint, children can use non-toxic acrylic paint and chalkboard paint. checkout is acrylic paint safe for kids in this post.
What is the best time to paint windows?
Undoubtedly, hot and dry summers are the best time to paint windows as the paint will dry quickly. And retain its gloss and shine. With high-quality paint, painting can be done in winter as well.
Can you remove the window painting?
Paint removers for painted glass are available in the market. And they can remove even the most stringent of paints.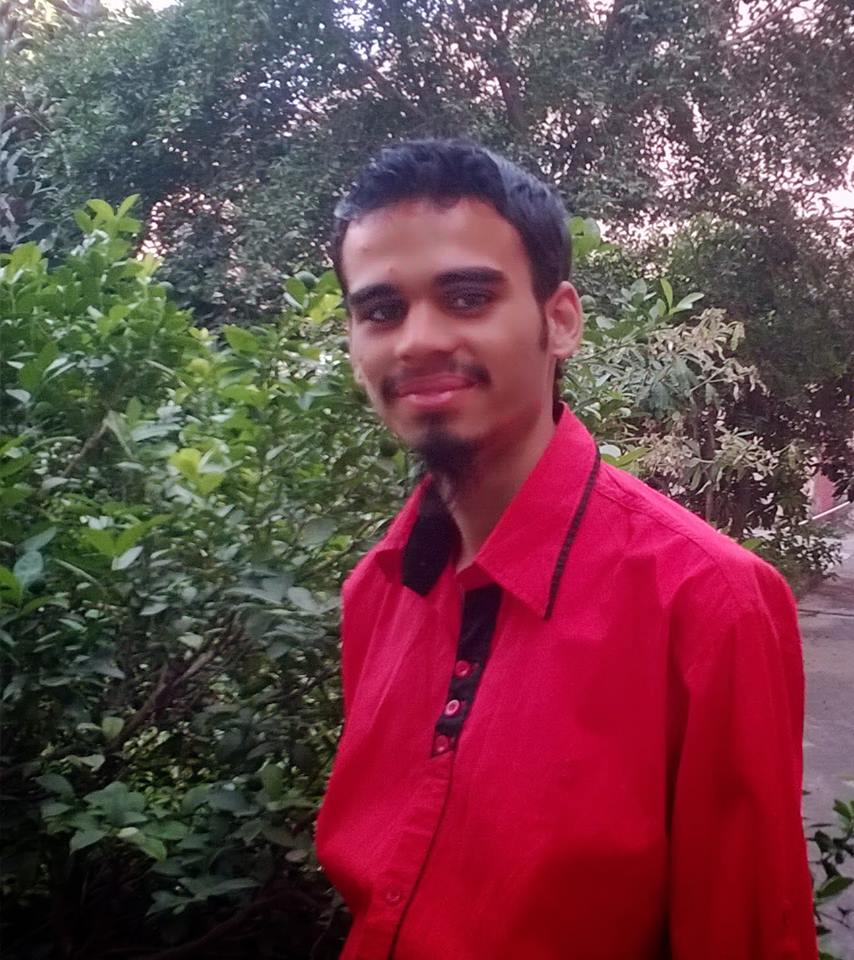 Being associated with art and craft field since decades as a hobbyist and life long learner has given me an opportunity to learn many new things related to art, craft, paints and pottery which i am trying to share with your guys on this website. I have expertise of being professional painter and potter for the last 20+ years
I have learned mind blowing cool tips and insights which makes me a person with ability to improvise and come up with creative ideas and solutions to make stunning and impeccable art pieces of all types which are adored by people across the globe on this website and other platform.