What is acrylic yarn-advantages, uses
Acrylic is a certain substance that has been used in recent years to manufacture numerous materials ranging from cups and dishes to paint and fabric.
To put it simply, acrylic comes from high-grade plastic. The usage of acrylic is so versatile and compatible with other substances – both artificial and natural – that its usage in the production of more and more substances was only a matter of time.
These days acrylic yarn is being used to produce commercial and at the same time artistic fabric work. It is also being used for embroidery and craftwork.

So can you use acrylic yarn? Is it expensive? Is it even worth switching to acrylic yarn from your usual materials?
This article is going to answer all these questions while providing some crucial information about acrylic yarn which you must know before opting for it.
What is acrylic yarn like?
Acrylic yarn is a synthetically derived yarn. It can be used to produce a wide variety of fabrics each with different consistency, texture, and weight. Acrylic yarn is usually considered one of the safest synthetic yarns available on the market.
The only thing which makes acrylic yarn a bit unsuitable for certain kinds of fabric is its volatile quality. Yes, acrylic yarn happens to be quite flammable.
Therefore, you need to keep this in mind while creating products from this yarn. Acrylic itself is a long chain synthetic polymer. Polymers are those substances from which plastic is made. Acrylonitrile units which are the building blocks of acrylic fabric are water-soluble chemicals.
Acrylonitrile is polluting the environment and some sources say is also carcinogenic. However, its use in acrylic paint and the acrylic yarn is typically considered to be safe for human beings.
These days acrylic yarn is being used not only to produce a partial but also for other accessories like bags and jewelry. They are also great yarn options for artistic work like embroidery, high-quality craft, thread painting, canvas stitching, stitch painting, etc.
Fabric made with acrylic yarn is usually non-compressible and resistant to wrinkles. Making clothing out of them provides great stitching finishing. They hold colorful prints and vibrant hues very well and do not fade out even after repeated use.
Acrylic yarn produced as an alternative to woolen yarn can be used for knitting sweaters and undertaking crochet projects. They are very strong and registered to environmental stressors. They do not get on easily.

Even in the presence of sweat and dirt particles, they will not develop holes or spots on them. They can on the other hand be toxic to very young children. Hence, it is suggested to only use natural yarn-based clothing for infants.
Advantages of using acrylic yarn
In this section, we will be discussing the advantages of acrylic yarn and how it can be used in various projects. The main thing that makes acrylic yarn so popular apart from its versatility is how it incorporates different qualities found in separate natural fibers into one single component.
This means you no longer need to think about mixing two or more different types of yarns in the formation of your fabric.
Easy to work with
Acrylic yarn is easily manipulatable without the creator virtually inflicting any harm on the yarn itself. This means you can subject your acrylic yarn to several bending and twisting without having the yarn get damaged or form creases.
This factor is being used by machine-made clothing to make firm and well-weaved fabric in very less time. Acrylic yarn is also very obedient to water and other similar tools. Those are often used to tame yarn during the fabric-making process.
Another factor that contributes to their easy usage is the shelf life and durability of acrylic yarn. When we say acrylic fabric does not fade quickly, we are also saying that acrylic yarn itself retains its freshness for a very very long time. The shelf life of acrylic yarn is virtually eternal.
Easy to color
Being synthetic, it is no wonder that acrylic yarn receives and absorbs colors very well. The development and popularity have made it possible for creators both individuals and brands to introduce previously unknown shades and tones into the market.
Their great friendship with colors helps creators save money on the toning and dyeing process. This process is a cause of great headaches with natural fibers. Furthermore, acrylic yarn does not shed color while being watched and if they do the amount is very less compared to natural fibers.
Good quality colored prints can also be made on acrylic yarn fabric.
The most affordable option
Since they are produced in laboratories using materials readily available, acrylic yarn is easy to procure and a very affordable option. What makes it better is that its quality ranges from the stock market to absolute luxury.
And it is not as if beginners are using acrylic yarn for better practice; acrylic yarn is used by the biggest brands and industries indiscriminately.
Not only is the yarn itself cheap but the process of converting it into the desired color print shape size and quality of fabric along with its particular weave is also formed within the minimum expense. For small businesses and home creators achieving great quality results. It is usually only possible with acrylic yarn given the budget that they work with.
Does not cause allergies no matter what the color used
When it comes to natural fibers certain qualities can cause severe allergies in people with respiratory or dermatological issues. For other people, the main issue is with the pigmentation in which case they preferred to wear soft clothing with light colors.
With acrylic fabric, it is possible to go towards darker tones without any disadvantage even though that should be done very carefully. Usually, unless the quality of the acrylic yarn is very bad, there are almost zero cases of allergies from acrylic fabric.
As long as you are using moderate to high-quality acrylic yarn with a soft texture you are as safe as houses. Acrylic yarn is also often used to produce medical equipment and hygiene masks. These kinds of yarn can be sterilized well.
Not infected with pests
The durability of acrylic yarn has no limits. Not only is it stretchable and tensile, but it is also very safe from environmental damage and pest infection. Unlike natural fibers, you can keep acrylic yarn and acrylic fabric till the end of time without any pest or insect attacking them.
Of course, there are also extra measures taken by creators to preserve the quality and hygienic value of their products through natural and cost-effective ways. Acrylic and synthetic cannot be consumed by pests.
This makes them great coverings for furniture and wonderful showpieces and curtains. If you are thinking of creating something similar to a wall hanging or drapery acrylic yarn is what you should choose.
Easy to maintain
Acrylic yarn is easy to maintain. This must be a no-brainer at this point since we have talked so much about how easy everything with acrylic yarn is. Acrylic yarn does not need extra chemical interventions or natural methods for it to be stored properly.
It can easily be watched in a machine and dried in the sun without losing any color or the quality of its texture. Acrylic yarn can be made into fabrics that can be worn without any ironing and do not retain creases at the end of the day.
They can withstand dust and humidity longer than other available fibers. This is why maintaining furniture and furnishing accessories made of acrylic yarn last longer and cause less headache to their owner.
Lightweight
The acrylic yarn is lightweight. This is why these days they are being chosen by big brands to create winter wear. They can provide optimal warmth and opacity without adding to the bulk.
High-quality waterproof where for severe weather conditions is also made from certain special kinds of acrylic yarns which can provide the waterproof facility without using much quantity or making it too heavy for long term wear.
Luxury products created by well-known brands that want a special light and refined finish can also use great quality acrylic yarn to cut down on the cost factor without losing out on the results.
A comparison of acrylic yarn with natural fibers
Let us think of a more direct comparison between acrylic yarn and natural fibers to understand how the differences work.
Smooth finish
High-quality acrylic yarn can have a very smooth finish, but most creators confirm that smooth cotton and silk blends are far more comfortable for use. some people also prefer to make baby costumes with yarns and similar fabrics.
Pigmentation capacity
In comparison to all-natural fabrics acrylic yarn stains and pigments well. Acrylic yarn is the best yarn to choose when vibrant colors are required.
Stitch definition
Acrylic yarns have one of the best stitch definition properties in the market. This is why beginners who still need to learn or enjoy practicing in stitch definition canvases use acrylic fabric.
Production time
The production of acrylic yarn and therefore acrylic fabric is mostly mechanized. Therefore, acrylic fabric can be produced in much greater quantity at the same time.
Environment impact
Natural fibers like cotton wool and silk are biodegradable and cause no harm to the environment. it is made up of polymers and is therefore not only non-biodegradable but can also further pollute the environment.
The price factor
Good quality acrylic fabric is several times cheaper than the same quality natural fibers like cotton or silk. The usage of acrylic in place of wool does not cause any lack of comfort for users.
Breathability
Natural fabrics like cotton or wool are both quite breathable. Fabric made up of acrylic is not at all breathable and can be quite uncomfortable.
Drinkability
One great advantage of using acrylic yarn over wool is the fact that woolen clothing shrinks in a couple of sizes whereas acrylic does not shrink.
checkout: how to clean acrylic paint from carpet for clean surface.
Uses of acrylic yarn
Acrylic yarn can be used for an endless variety of objects. All of which are produced with equal use including these materials. Although the list is indeed endless, our focus in this segment will be mostly on the most important products that rely on acrylic fabric to be made.

Winter Clothing
The resemblance of acrylic yarn to wool yarn makes it very suitable for winter clothing. It also provides adequate warmth.
Crochet and other fabric-oriented craftwork
Craft or craft work and crochet acrylic yarn are considered suitable because of their considerable thickness and great stitch definition. It can be easily used to create craftwork that relies on the definition between yarn strands for its overall result. you can make different types of fabric garland and other different types of item too.
Canvas shoes
Acrylic yarn can also be used to create more resistant, tight weaves such as a canvas or other similar fabric types. This brings down the cost of canvas shoes and makes them readily available to a larger population.
Table and sofa coverings
Different kinds of table and sofa coverings which look quite authentic and ethnic can be made out of acrylic yarn. These days many handmade decorative fabrics made for houses use acrylic yarn as their material.
Bags and baskets
The stitch definition of acrylic again makes the use for the manufacturing of tote bags and baskets quite easy by mechanizing the process and simplifying pigmentation. Bags and baskets made out of acrylic yarn are extremely trendy at the present date.
Blankets and throws
The warmth provided by acrylic yarn has led to the creation of innumerable different kinds of blankets and throws which use such patterns and textures as we have never seen in the past. Blankets and throws have a great seasonal production value.
Woolen caps and shawls
Acrylic fabric if woven correctly can provide almost complete insulation from surrounding weather conditions. Speaking of produce that has great seasonal value, what could be better than handmade winter caps and shawls with vibrant textures and unique custom designs?
Conclusion
Knowledge about acrylic yarn and how to correctly use it is indeed an important concept for any fabric creator or fabric business owner to understand. Acrylic yarn has increased the production of good quality woolen and made it available to a larger population.

FAQS
In what colors can acrylic yarn be purchased?
Acrylic yarn is a man-made yarn. It can be dyed in a wide range of colors therefore buyers often find every color of acrylic yarn in the market.
Which is easier to clean acrylic yarn or woolen yarn?
Acrylic yarn is much easy to clean as it is well as sensitive than its woolen or cashmere counterparts.
Are acrylic yarn products less comfortable to wear?
Except for some high-quality woolen products like cashmere and merino, most acrylic fabric can be easily compared to fabric made of natural wool.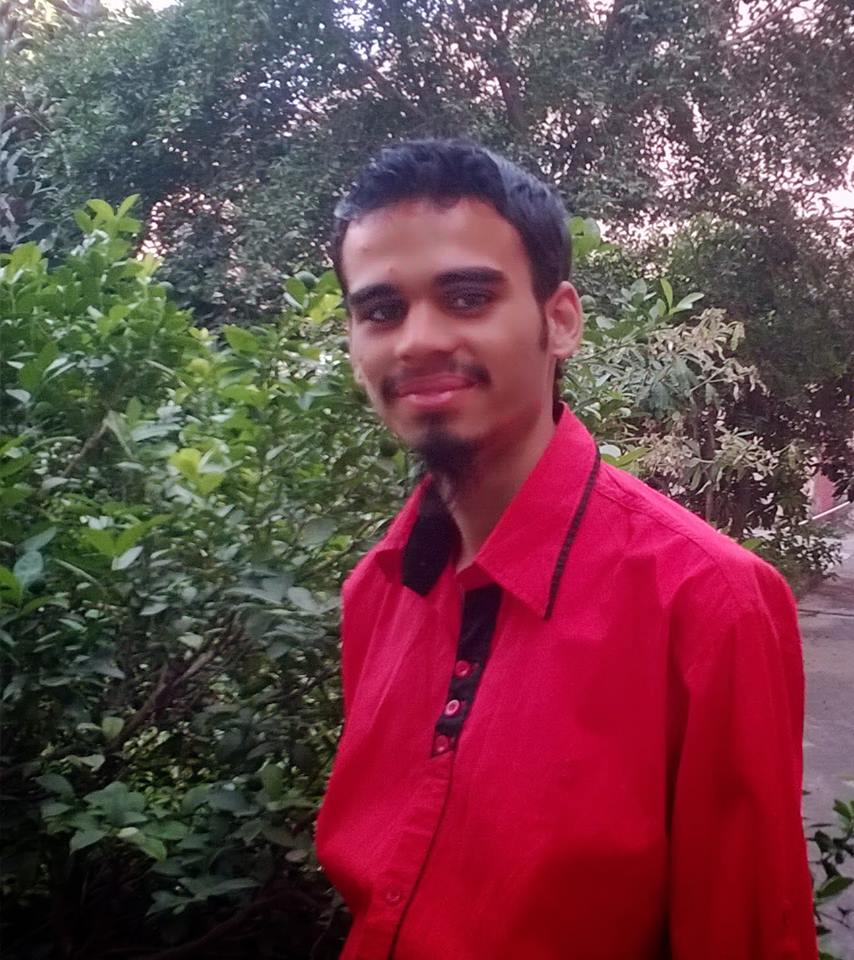 Being associated with art and craft field since decades as a hobbyist and life long learner has given me an opportunity to learn many new things related to art, craft, paints and pottery which i am trying to share with your guys on this website. I have expertise of being professional painter and potter for the last 20+ years
I have learned mind blowing cool tips and insights which makes me a person with ability to improvise and come up with creative ideas and solutions to make stunning and impeccable art pieces of all types which are adored by people across the globe on this website and other platform.